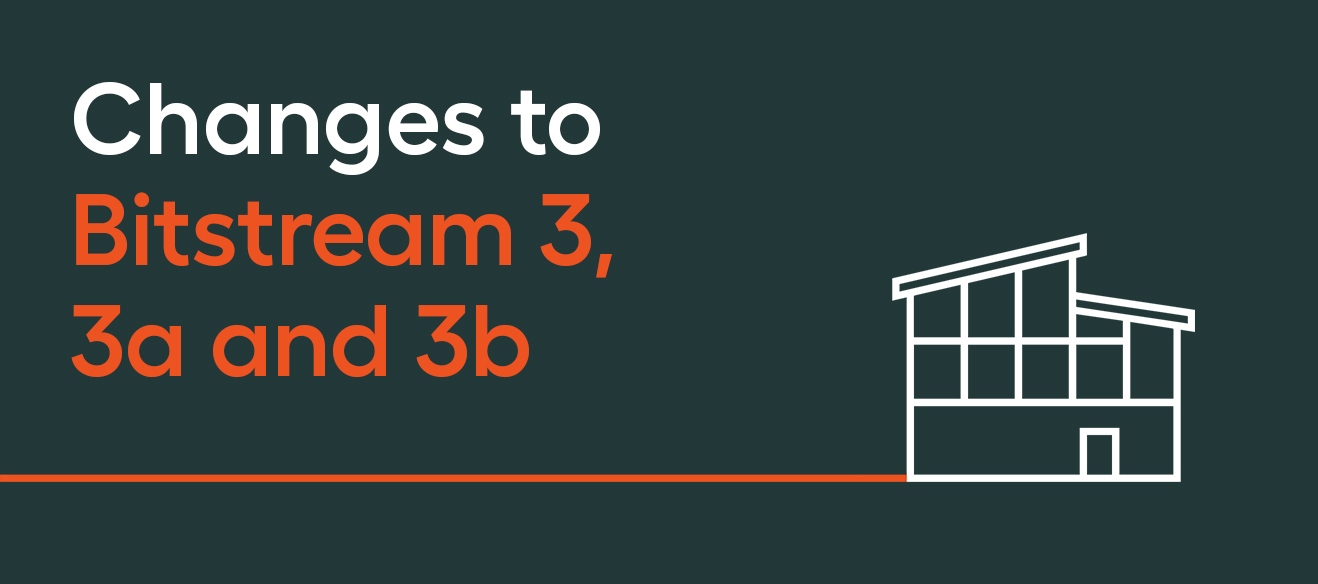 After a decade of offering Bitstream 3 (BS3) and Bitstream 3a (BS3a) services, we have decided it is time to evolve these plans to provide better value and service. 
BS3 and BS3a plans to be retired
We will be retiring our legacy BS3 and BS3a plans from 1 April 2023 and looking to migrate them to an equivalent BS3b 100/100 access speed plan.  
Migration to equivalent plans
We will start to migrate the BS3 and BS3a services to the equivalent BS3b 100/100 plans when we commence the migration of our services onto our new Adtran core network equipment. 
The migration will start in April 2023 and will be completed by December 2025.  
This service migration will be done in cooperation with RSPs and your customers (where applicable).
Consolidation of Bitstream 3b plans
We are also reducing the existing number of Bitstream 3b plans we offer by:
upgrading the starter High Priority speeds from 2.5 Mbps to 5 Mbps (symmetrical)
removing plans that are not consumed by RSPs.
From 1 April 2023 we will only be offering Bitstream 3b service plans as set out in the table below.

This table identifies which Bitstream 3b plans we will be offering and how the legacy BS3 and BS3a plans will be migrated to the new BS3b 100/100 equivalent plans.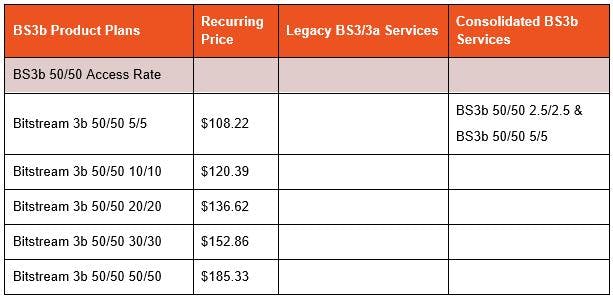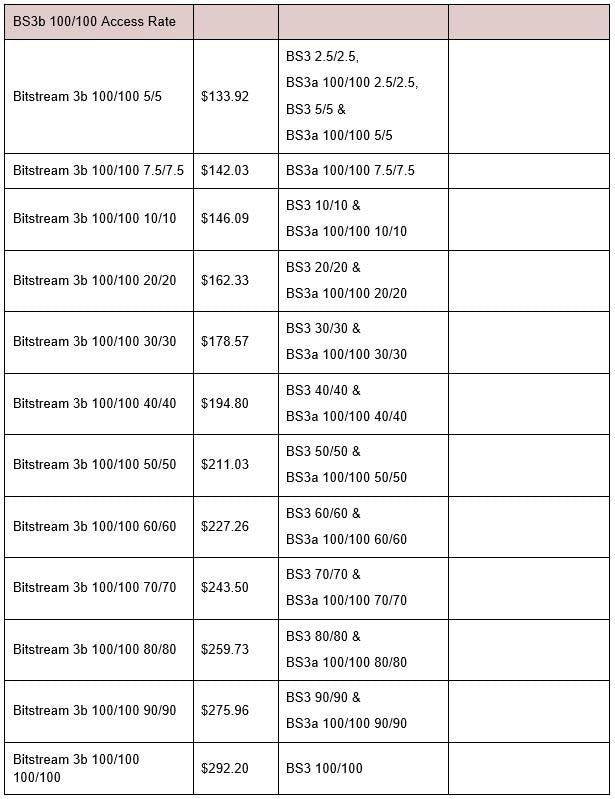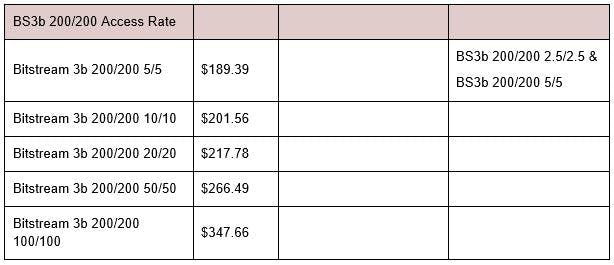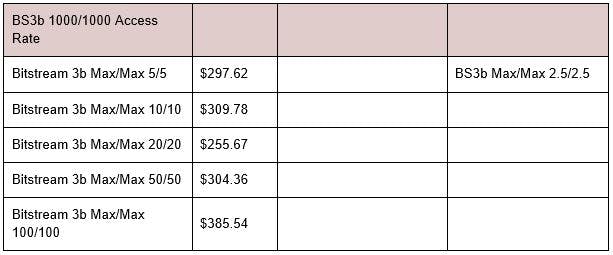 Other impacts
The migration of legacy BS3 and BS3a services to the BS3b100/100 plans will result in a Product Family change. 

The Product Instance ID (PIID) and Billing Codes will also change. 

During the migration we will retain the existing Service VLAN ID (SVID) and connection to the existing RSPs E-NNI Handover Connection to minimise any service impacts.

For BS3 or BS3a services, the way High Priority traffic is relayed using the PCP value will be changing from PCP=4 (with BS3 and BS3a) to PCP=5 (for BS3b). We will work with the RSPs to identify if this impacts their services to ensure smooth migration of their services with minimal impact. 

If RSPs wish to migrate their legacy B3 or BS3a services earlier than the planned migration, they can do this using the standard Change Order process.

Migration of these legacy BS3 and BS3a services will be free of any migration charges.  
Need more details?
If you have any questions or comments regarding this new fibre product, please contact your Account Manager who will be able to provide you with more details.
Ngā mihi 
The team at Tuatahi First Fibre