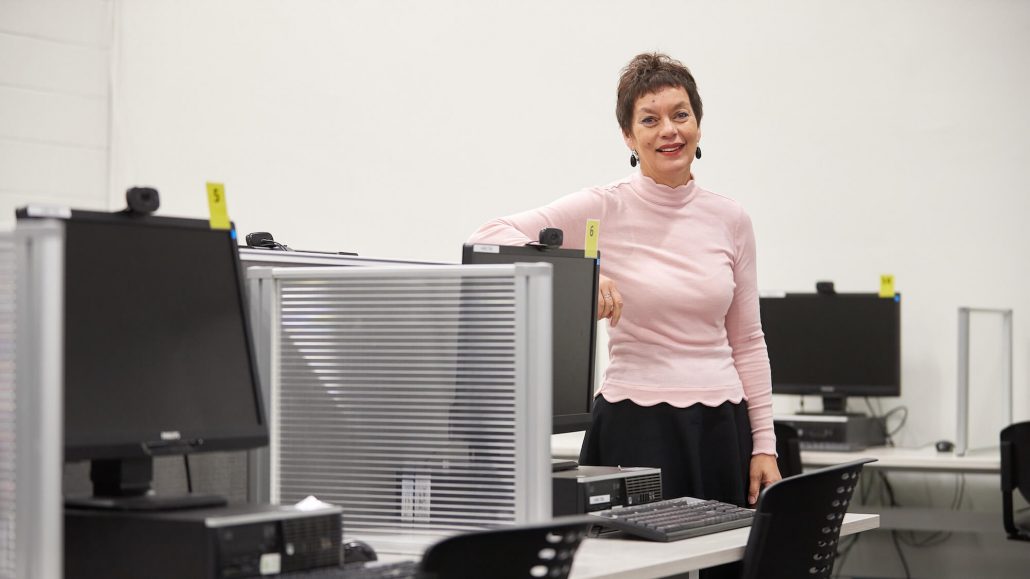 Central North Island fibre company, Ultrafast Fibre, has reached a significant growth milestone by making its 100,000th customer connection.
The connection, a 200Mbps business grade service, was made in central Hamilton today for the Aotearoa People's Network Kaharoa, which provides free access to broadband internet services from public libraries. The service is provided through Hamilton City Council to enable everyone to benefit from accessing fast broadband.
Services Delivery Manager at Hamilton City Libraries, Robyn Pengelly, says the new connection, through Ultrafast Fibre, will mean up to 5,000 people a month can book into free internet sessions. This will happen once the Central Library reopens next month following building strengthening work.
Ms Pengelly says the high speed connection will be future proofing a faster and more reliable service.
The 100,000th connection comes just six years after Ultrafast Fibre made its very first connection.
Chairman of the Ultrafast Fibre Board, Rob Campbell, says the milestone represents a tremendous amount of hard work in an industry that is fast moving and demanding. He says it is appropriate that a public good service should be associated with the milestone.
"As a company we realise the duty we have to all our communities where we are installing fibre. With our partners and our retail customers, we are delivering the best communication technology in the world. This milestone is a great step forward in growing the company as we continue to make fibre access available to more and more communities across the central North Island," he says.
Ultrafast Fibre operates a 3,000 kilometre network across Hamilton, Tauranga, New Plymouth and Whanganui, as well as a number of smaller towns and communities within these regions.
Ultrafast Fibre Chief Executive, William Hamilton, says a big thank you is due to the people who have joined the Ultrafast Fibre network since 2012.
"We haven't got a business without our customers, so clearly they have all played a part in Ultrafast Fibre's success and fast growth. I would also pay tribute to our hardworking staff and contractors who've all contributed in getting us to where we are today," he says.
Ultrafast Fibre is continuing to expand its network currently working on the UFB2 and UFB2+ areas, which is a continuation of the Government's Ultra-Fast Broadband (UFB) programme.
Mr Hamilton says there is more growth ahead for Ultrafast Fibre in terms of network expansion and customer connections. "There is still lots of room on the network for more customers and we are keen to see more people connect where we already have the fibre in place."