Our people
Our dedicated team is led by an experienced and engaged executive team and board. Our passion is ensuring that everyone in our region gets access to the best internet connectivity available.
Executive team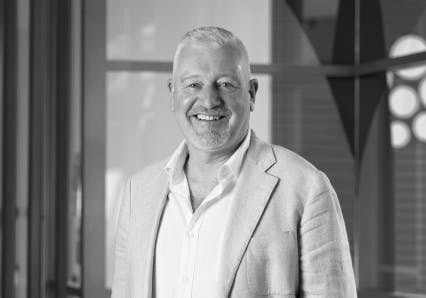 John Hanna
Chief Executive Officer
John is a highly accomplished executive with over 40 years' experience in the technology and telecommunications sectors. As Chief Executive at Tuatahi First Fibre he has been instrumental in driving the expansion of fibre optic networks in New Zealand, enabling faster and more reliable internet access for businesses and organisations across the country.
With his extensive experience in the technology and telecommunications sectors, John has developed a deep understanding of the industry landscape. His expertise spans a wide range of areas, including network infrastructure, digital transformation, emerging technologies and telecommunications regulations.
John served as the founding Chief Executive of the Crown-owned Network For Learning (N4L) for five years. N4L is a government initiative aimed at connecting New Zealand schools to fast and reliable internet services, enabling enhanced digital learning opportunities for students and educators. Under his leadership, N4L became a key infrastructure provider for educational institutions, ensuring equitable access to technology and fostering transformative educational experiences.
John is committed to leveraging technology for societal advancement and digital connectivity. With a passion for technology, and a dedication to community welfare, John continues to shape and advance the industry, leaving a lasting impact on telecommunications, education, and digital infrastructure in New Zealand.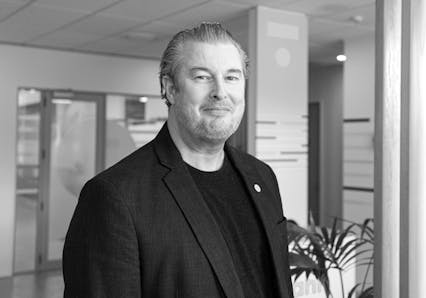 Richard Riley
Chief Customer Officer
Richard oversees Tuatahi First Fibre's key fulfilment operations, primarily the customer service delivery experience, provisioning, product development, industry and stakeholder relationships, and customer relationship, sales and marketing strategy.
Prior to being appointed COO, Richard was Tuatahi First Fibre's Chief Marketing Officer, where he led projects to enhance the customer experience, drive year-on-year connections and revenue growth, and strengthen the company's external profile and reputation.
A senior manager with over 20 years experience and insights across leading Australasian and European telecommunications and infrastructure with Vector, National Grid and Crown Castle, Richard has previously managed major commercial build programmes, established and run PMOs and driven significant acquisition, governance, sales and marketing outcomes.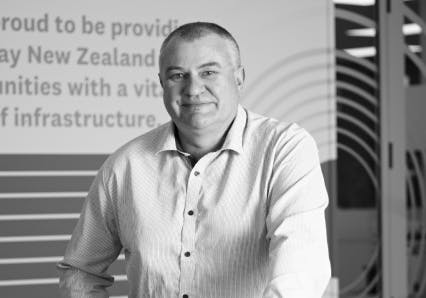 Lyndon Templeton
Chief Network Officer
As Tuatahi First Fibre's Chief Network Officer, Lyndon is responsible for ensuring the company's efficient and safe delivery of Design and Build services to meet growing customer demands.  
Lyndon also leads the Network Strategy and Architecture team that delivers Network Planning, Asset Management and Standards, and Network Strategy. The Operations team encompassing Network Operations, Service Management, Faults and Maintenance completes Lyndon's team.  
Prior to his role as Chief Network Officer, Lyndon was the General Manager of Build, managing the deployment of the UFB1 and UFB2/+ communal network builds. He moved to the telecommunications industry in 2011 after working for ANZ and Craigs Investment Partners in various infrastructure project and programme management roles.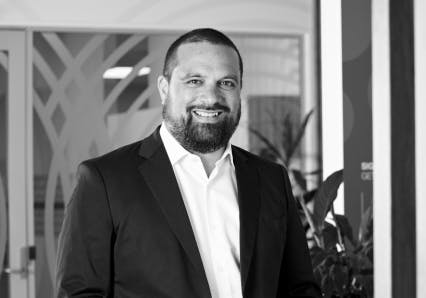 Hiramai Rogers
Chief Legal & Regulatory Officer
Kia Ora Tātou
Ko Puhanga Tohora Te Maunga
Ko Hokianga Te Awa
Ko Te Arawa te waka
Ko Ngapuhi Nui Tonu Ahau
Ko Rogers Tōku Whānau
Ko Hiramai Tōku Ingoa
Hiramai joined Tuatahi First Fibre in August 2012 to establish the company's internal legal, governance, compliance and regulatory functions. Hiramai's role is to ensure Tuatahi operates within its complex regulatory framework to achieve its immediate and long term strategic success. His team oversees the company's legal, regulatory, compliance and governance functions and provides advice across all of the company's business units. Hiramai has represented the company before the Commerce Commission, Government stakeholders, Crown Infrastructure Partners, MBIE and the NZ Telecommunications Forum. Hiramai has extensive experience in commercial and corporate law, having worked in private practice and in-house roles in New Zealand and Dubai. He is also the current Vice President of the ILANZ Committee.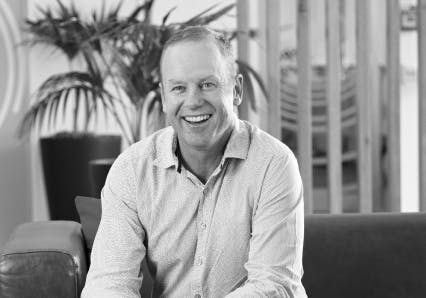 Alister Ryan
Chief Digital Officer
Alister is responsible for implementing Tuatahi First Fibre's digital transformation, maintaining and developing IT systems and running our PMO. He is passionate about using technology to assist in achieving our strategic objectives.
Alister brings deep industry experience in the Telecommunications sector having held senior roles with Chorus, Vodafone New Zealand, Spark NZ, Ericsson and Motorola. He has broad experience across strategy planning, portfolio management, architecture, delivery and procurement.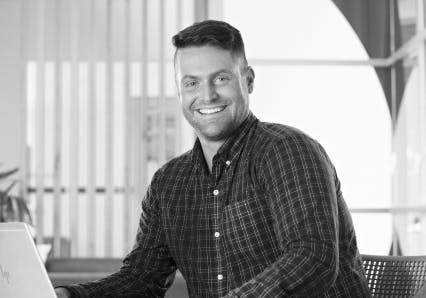 Joel Bettley
Chief Financial Officer
Joel leads the Tuatahi First Fibre finance and accounting function and is responsible for financial control, managing financial forecasting and budgeting, advising on strategic business and financial planning and Tuatahi First Fibre's business intelligence and reporting function.
Joel was appointed CFO in September 2019. Prior to this, he held the role of Group Manager, Financial Accounting and Reporting for the WEL Group.
Joel previously held the roles of Head of Consumer Performance at Spark, Head of Product Finance at ASB Bank, a number of roles within the Commonwealth Bank of Australia, as well as a role in Corporate Finance at PwC.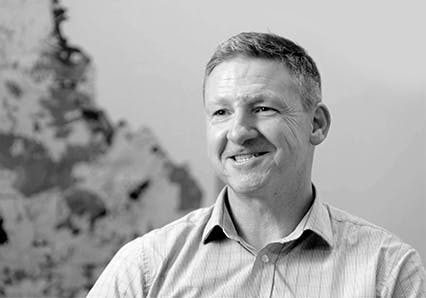 Nick Ollington
Chief People and Sustainability Officer
Nick leads Tuatahi's People, Culture, Health & Safety, Risk and Sustainability teams. He is responsible for the development and delivery of strategy and initiatives that ensure Tuatahi has an engaged workplace culture, diverse and talented people, manages risk appropriately and delivers on its commitment to safe and sustainable business operations and practices.
Nick has over 25 years' experience in people and culture roles in local government, dairy, science, telecommunications, media and banking sectors.
His leadership successes include implementation of significant culture change and transformation programmes. Nick was appointed in August 2022 and is qualified with a Master of Management Studies from the University of Waikato.
Board of directors
Pip Dunphy
Chair
Pip has worked as a non-executive director for the last 16 years. Industry experience includes electricity and gas transmission, funds management, healthcare and other industries. At present including Tuatahi First Fibre,  she is also a director of Dangerous Goods Compliance and RegCo and an Advisor on the NZTE Investor Plus Panel.
Qualifications include B Hort Sci from Lincoln College and a CFA (Chartered Financial Analyst), from the CFA Society USA.
Gavin Kerr
Non-Executive Director
Gavin Kerr joined the Infrastructure Investments Team in October 2013 and is focused on investment management activities, as well as the origination and assessment of new investment opportunities. Gavin is a member of the Investment Committee for GDIF.
Gavin has been actively involved in the development of privately funded infrastructure businesses in various markets for more than 15 years, and for most of that time with the Macquarie Group. Gavin has been the chief executive of a number of infrastructure funds, a director of many infrastructure businesses, and a financial adviser to infrastructure projects.
Among Gavin's past roles, he was the Chief Executive Officer of the Singapore listed Macquarie International Infrastructure Fund Limited, an owner and operator of a global portfolio of more than 10 infrastructure businesses with investments in the communications, toll roads, ports and renewable energy sectors. He was also the Chairman of Hua Nan Expressway, a 31km dual-carriage urban toll road in the city of Guangzhou, the capital of Guangdong province in China, and N3 Toll Concessions Pty Limited, a 420km toll road from Johannesburg to Durban, South Africa.
Prior to joining FSI, Gavin was an Executive Director at Macquarie Group, where he spent 17 years based in Sydney, Cape Town, Seoul and Singapore. His responsibilities included the development of Macquarie's infrastructure funds business in new and emerging markets of Africa, the Middle East and Asia. Gavin's responsibilities included infrastructure funds management, leading transactions and active asset management.
Gavin is a fellow of the Australian Institute of Chartered Accountants and has a Masters of Commerce from the University of New South Wales, Sydney.
Nagaja Sanatkumar
Non-Executive Director
Nagaja is a Professional Non-Executive Director with over 20 years' international executive and leadership experience. Nagaja studied chemical engineering at IIT Bombay and then moved to the US for a consulting role with Deloitte, before completing an MBA from the University of Washington. Through progressively senior leadership roles in the USA for leading commercial and technology organisations (notably Amazon & Expedia), she brings deep expertise in General Management, Strategy, Digital Technology, eCommerce, Customer-led Innovation and Commercial Scale across a variety of industry verticals and corporate structures. She moved to NZ with her family in 2015, and now runs a consulting practice alongside her corporate governance roles at New Zealand Post, Meridian Energy and the Cawthron Institute. Her most recent executive role (as of 2019) in NZ was General Manager – Global Digital at icebreaker.
Nagaja is passionate about sustainable futures; the future of our planet and our children, consumer behaviours, education, science and technology, and its ever-changing socio-economic impact. She enjoys motivating and inspiring people to continuously raise their standards for collaboration, execution and learning.
Graham Cockroft
Non-Executive Director
Graham Cockroft became a professional non-executive director in 2022 and currently serves on the boards of AGL Energy Limited in Australia and Tuatahi First Fibre Limited in New Zealand.
Graham's executive career includes over 30 years' experience in the international energy industry, with roles in the UK, South America, New Zealand and Asia. His experiences have been across the energy chain and under different political, economic and regulatory regimes. He has a strong financial background and extensive experience in strategy and business development.
During his executive career Graham served as Group CFO at Sembcorp Industries, Singapore, CFO and COO at Contact Energy, New Zealand, and in various senior executive roles for close to two decades at BG Group, primarily in the UK and South America.
Graham has a Master of Commerce from the University of Otago (New Zealand) and a Masters in Finance from the London Business School. He is a Chartered Member of the New Zealand Institute of Directors.
Greg Patchell
Non-Executive Director
Greg joined the Tuatahi First Fibre Board in June 2022.
Greg has had a 32-year career in Banking and Telecommunications industries, in Central Government and now Corporate Governance.
Greg has held several roles in central government including as Head of Immigration New Zealand and prior to that leading core regulatory functions including the NZ Companies Office, Intellectual Property, Insolvency, and the establishment of CERT New Zealand – the Cyber Emergency Response Team.
He was also part of the government team that established the Ultra-Fast Broadband initiative that led to the original contracts with Northpower, WEL Networks – now Tuatahi Fibre First, Chorus and Enable Networks. 
Greg spent several years in executive roles at Telecom New Zealand (now Spark) including as the Group Technology Officer and lead the capital investment programme for the company for several years.
In his earlier career Greg spent a decade working in various roles at Westpac Bank in New Zealand and Australia in the technology areas - most relevantly leading Westpac New Zealand's technology strategy & architecture function and as the head of Westpac Groups' application architecture portfolio.
He holds a Bachelor of Science in Computer Science from Massey University.
Jachung Chong
Non-Executive Director
Our partners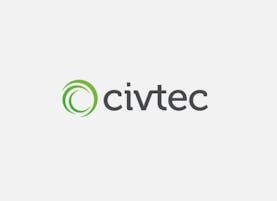 Civtec
Installation partner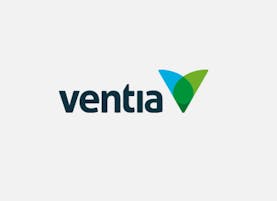 Ventia
Installation partner