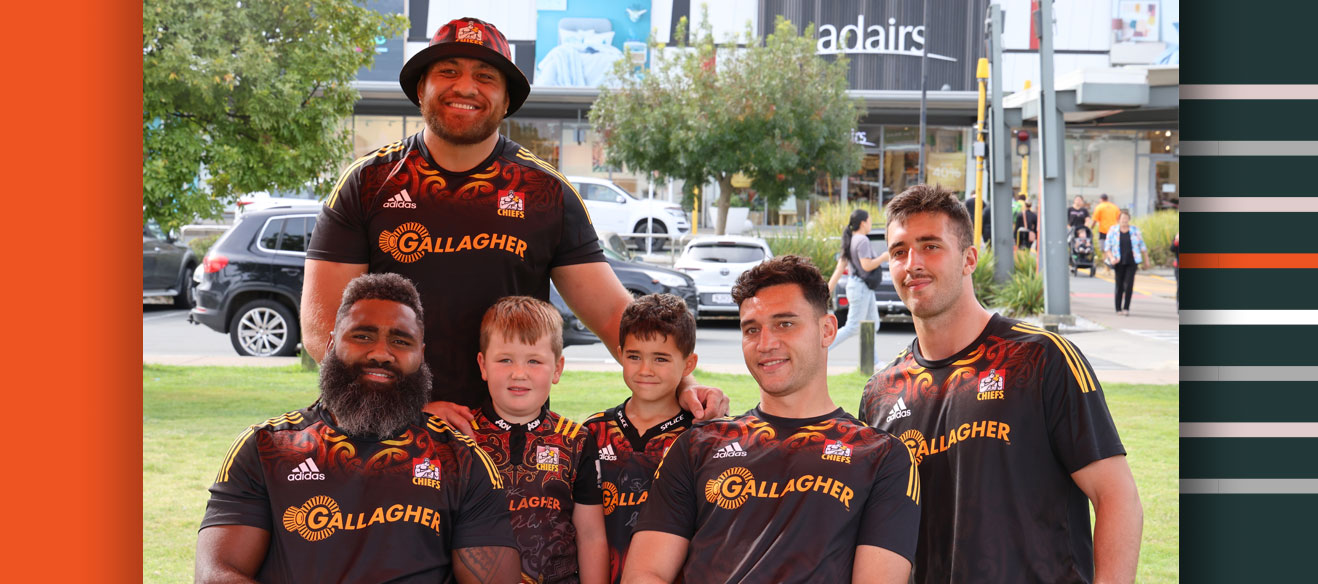 Chiefs fans had an incredible experience at New Zealand's largest shopping centre, The Base, last week.
Over 200 lucky fans had the chance to meet their heroes from the Chiefs Super Rugby team, thanks to Tuatahi First Fibre's 'Meet your heroes' event in Hamilton. 
The event was a huge success, with players Pita Gus Sowakula, Atunaisa Moli, Josh Lord, and Shaun Stevenson connecting with the crowd, posing for photos, and signing autographs.  
Diehard fans and excited kids even had their clothing, shoes and phone cases signed on the day. 
Fans were thrilled to take photos with the players, as well as with team mascot, Little Chief.  
To top it off, Tuatahi First Fibre provided giveaways that included goody bags with beanies, rugby stress balls, and a chance to win a PlayStation 5 through a colouring competition.  
The 'Meet your heroes' event was a fantastic opportunity for fans to get up close and personal with their favourite players.  
Tuatahi First Fibre is proud to have made this event possible and looks forward to continuing to support the Chiefs and their fans through the season.