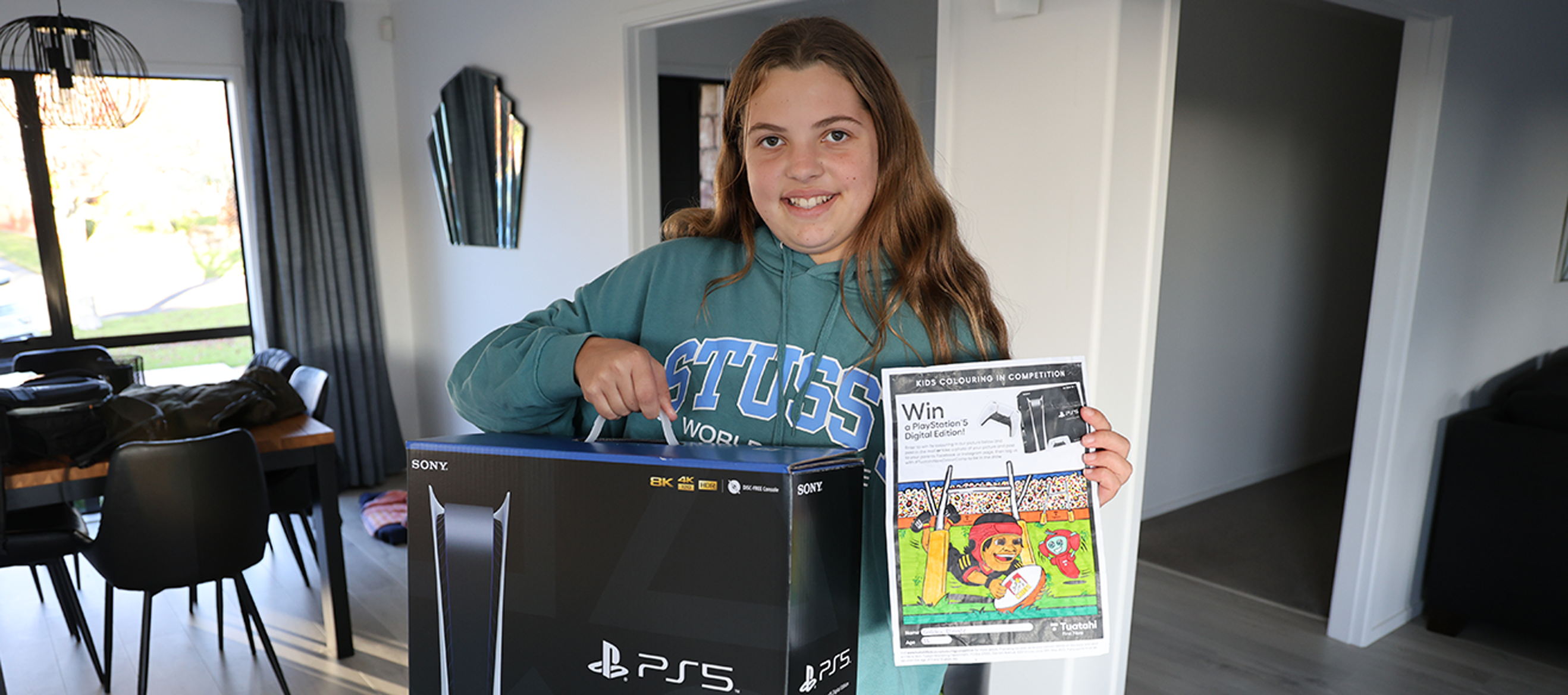 Meet Gabby the winner of our colouring competition who received a PlayStation 5 Digital Edition!
We're thrilled to introduce you to Gabby Dingle, the incredible artist who emerged as the champion of our #TuatahifibreColourComp! This talented 11-year-old from Bethlehem, Tauranga, has captured our hearts with her beautiful artwork.
The idea for the #TuatahifibreColourComp originated from our passion for rugby and unwavering support for the Gallagher Chiefs. This initiative kicked off at the start of the Super Rugby Pacific season and concluded just before the eagerly anticipated finals. To ensure wide participation, entry forms were distributed at every home game hosted at FMG Stadium Waikato, as well as during various events held throughout the season.
The competition drew an overwhelming number of entries, each displaying remarkable talent and creativity. However, Gabby's piece stood out for its vibrant colours and attention to detail, truly bringing our beloved chatbot Giggsy and the Gallagher Chiefs mascot, Little Chief to life.
Claire Williams from our marketing department here at Tuatahi First Fibre personally delivered a PlayStation 5 Digital Edition to Gabby's doorstep, surprising her and her ecstatic brother.
Check out some of the other impressive entries we received, showcasing the diverse artistic expressions within our community. These are only a sample of the hundreds of amazing entries!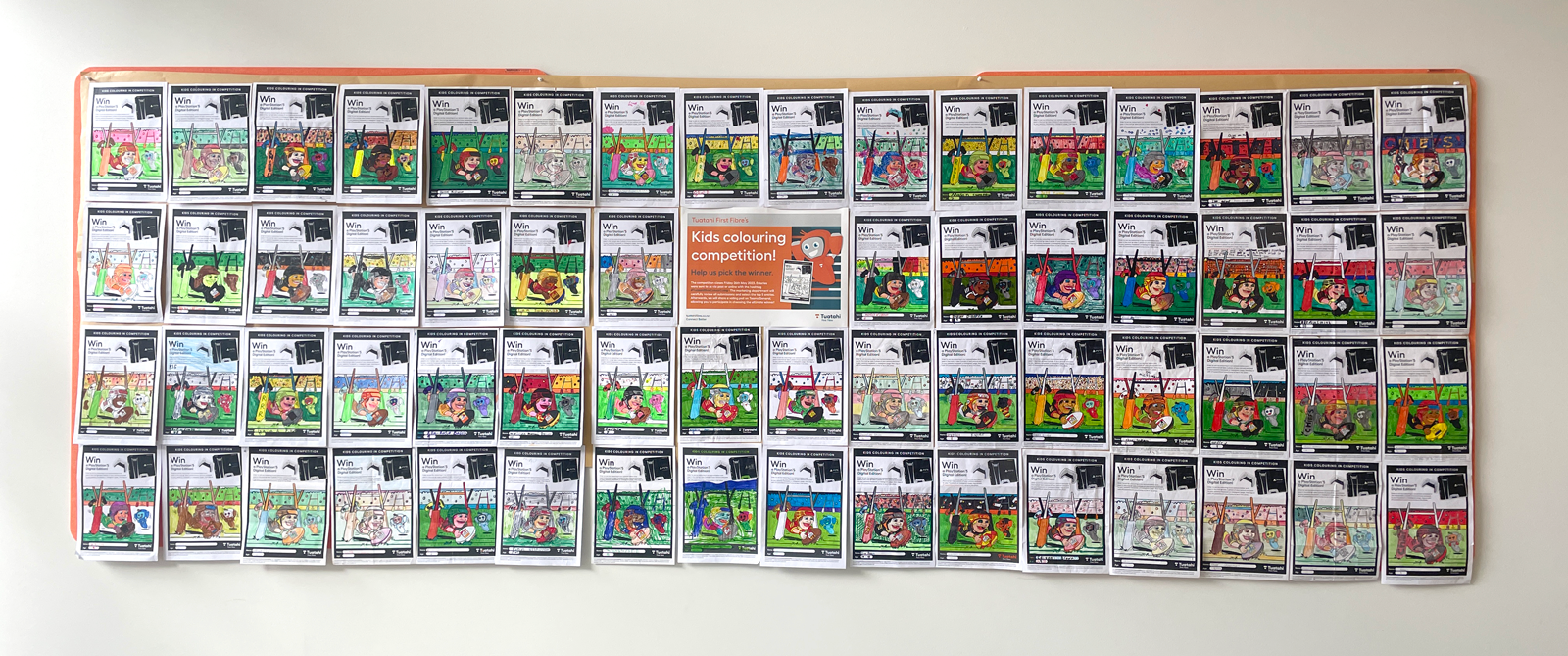 Pictured: Entries were posted to us by mail like above or posted via the entrant's parents Facebook or Instagram page with the hashtag #TuatahifibreColourComp
Pictured: Gabby's winning artwork.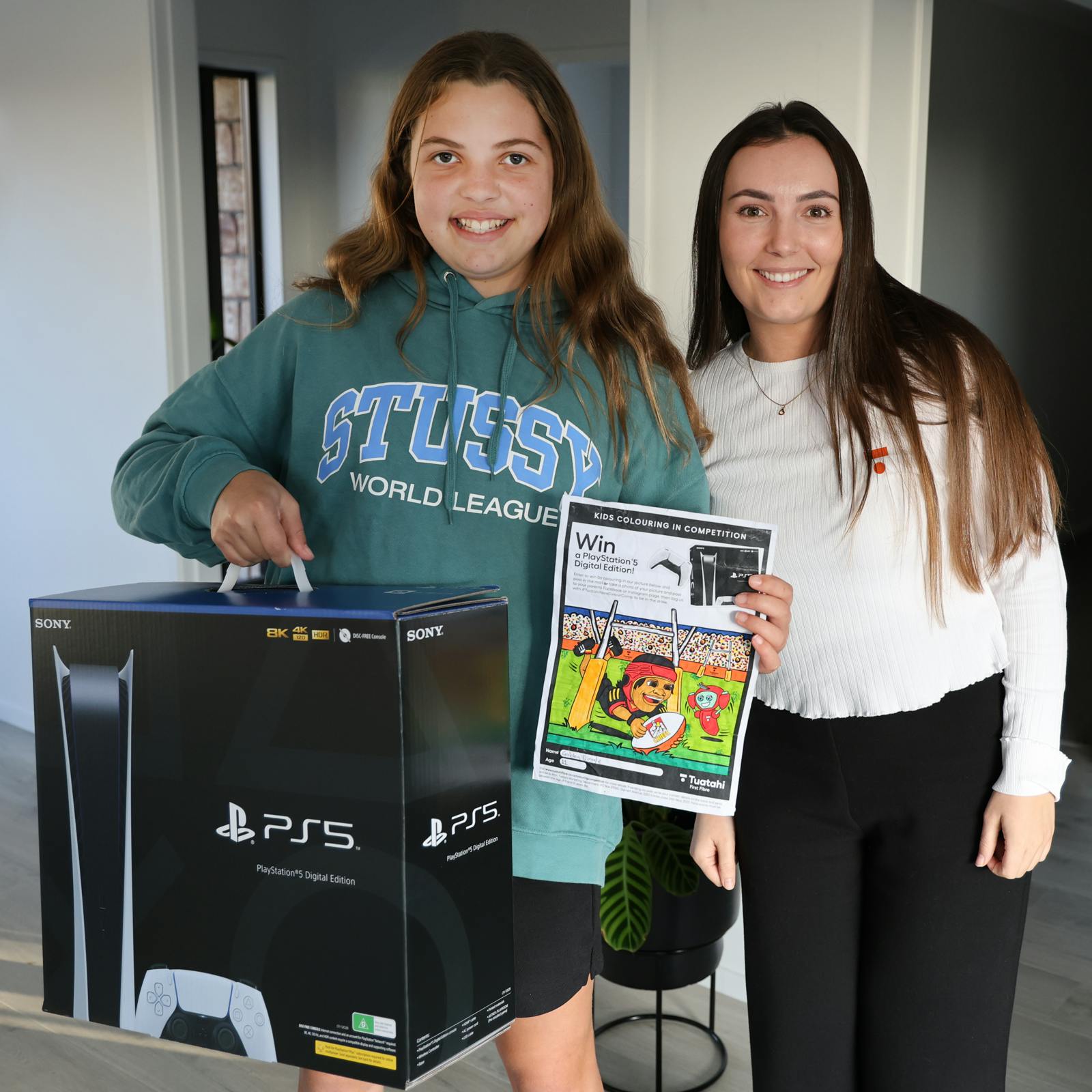 Pictured: Gabby Dingle (left) with Claire Williams (right) from Tuatahi First Fibre
We had a huge challenge selecting just one winner due to the exceptional quality of entries we received. Because of this, we felt we just had to acknowledge some of the other outstanding entries by awarding six runner-up prizes, with each recipient receiving a $50 Prezzy Card.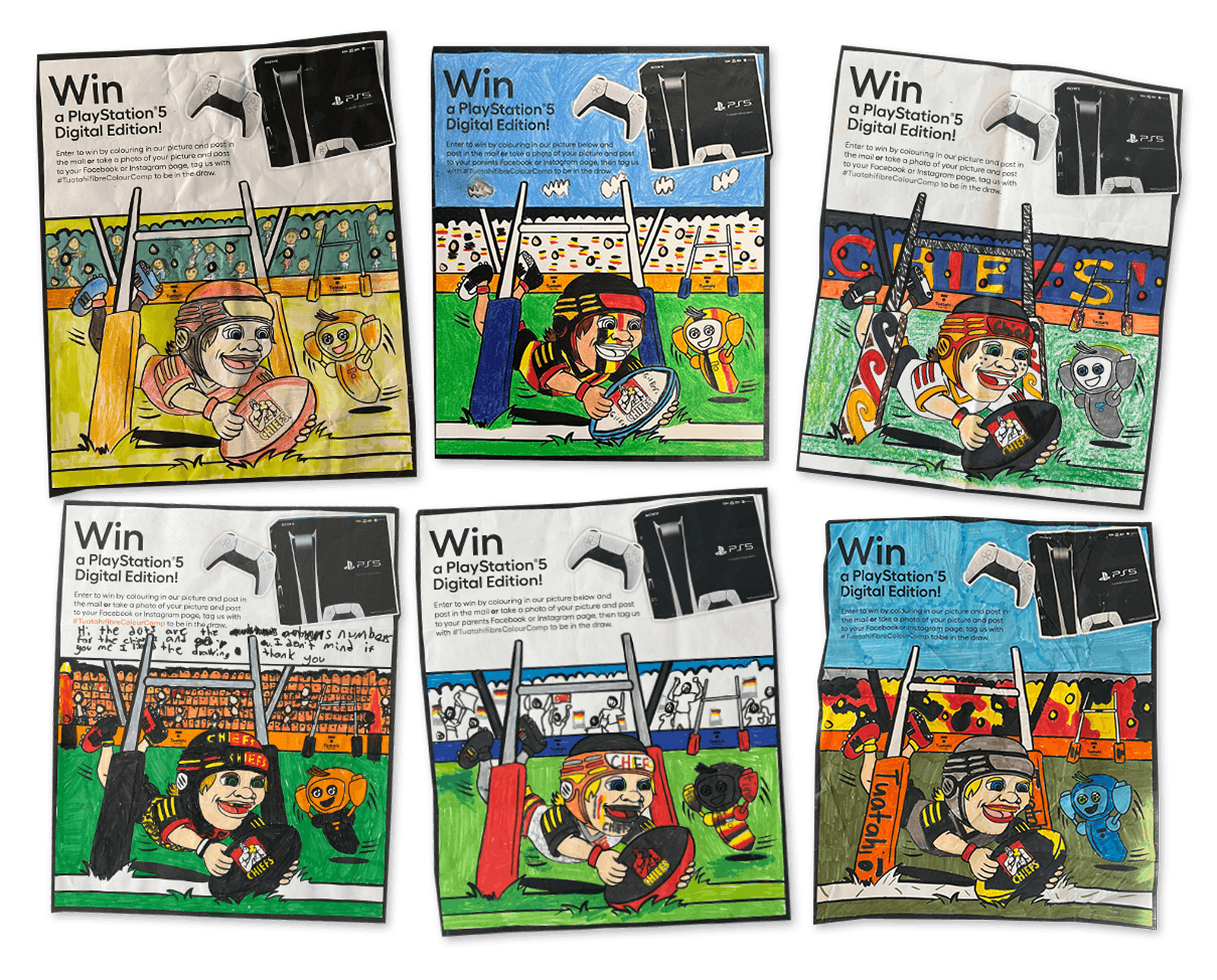 #TuatahifibreColourComp! #GotheChiefs