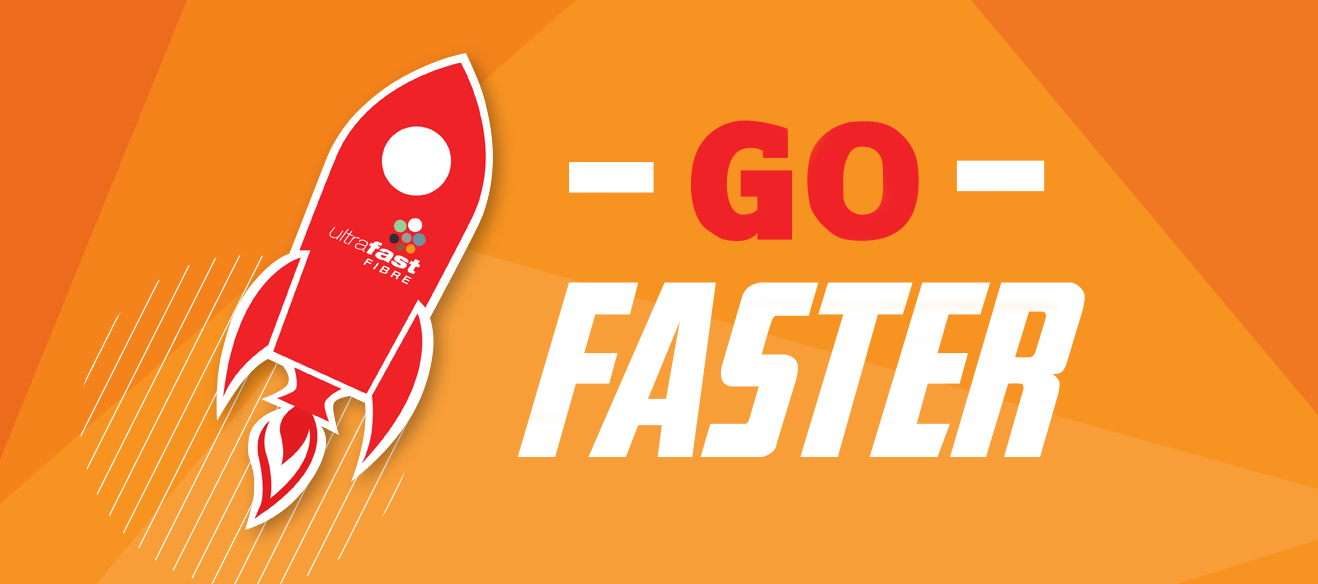 Consumers in many central North Island locations canget their standard fibre broadband connection free of charge, but they should sign up now to make the most of this opportunity says Ultrafast Fibre Chief Executive William Hamilton.
More than 195,000 residents in Ultrafast Fibre's coverage areas of Hamilton, Cambridge, Te Awamutu, Tokoroa, Tauranga, Whanganui, New Plymouth and Hāwera have access to the Ultra-Fast Broadband (UFB) network, however Hamilton says many consumers are missing out by not taking up the free installation for a fast internet connection.
"There will never be an easier or more cost-effective time to connect to fibre broadband – if you act now to have UFB installed at your place, you'll save time and money, and future-proof your premises," he says.
Although more than 60,000 customers have already connected to Ultrafast Fibre's network, this leaves almost two-thirds still to access fibre broadband.
Hamilton says Ultrafast Fibre is constantly working with its 47 Retail Service Providers to identify smarter, quicker ways to complete fibre connections for customers.
"We have some exciting initiatives underway to make connecting even easier, and want to encourage as many residents as possible to take advantage of the benefits that UFB brings, especially while a standard connection is free."
Hundreds of thousands of New Zealanders are on a slower form of internet connection than is available where they live, yet there is almost no cost involved in changing to the faster, more reliable fibre service.
"Connecting to UFB provides you, your family and colleagues with immediate day-to-day benefits and adds significant value to your property," says Hamilton.
"Broadband has quickly become an expected utility service, and UFB is the best there is – it is a definite selling point."
Hamilton says that, despite other inferior internet services being available, opting for UFB is the best long-term solution.
"Fibre provides dramatically faster upload and download speeds than traditional copper-based services, as well as enabling multiple users to connect over Wi-Fi.
"It means you can enjoy an optimal experience whether you are working, communicating, playing, shopping, learning or being entertained online," he says.
With free standard installation and retail fibre plans starting at similar or even lower prices to traditional copper broadband, Hamilton says there should be no barrier to residents in Ultrafast Fibre areas choosing to upgrade.
"You wouldn't choose to keep your old car if you could get a free upgrade to a brand new high-tech car – so why would you keep using an inferior internet service when world-class fibre broadband is available for a similar price?" he says.
"I strongly encourage everyone in our eight cities and towns to get on board and become part of the digital revolution, so you can experience the incredible benefits of a fast internet connection for yourself."