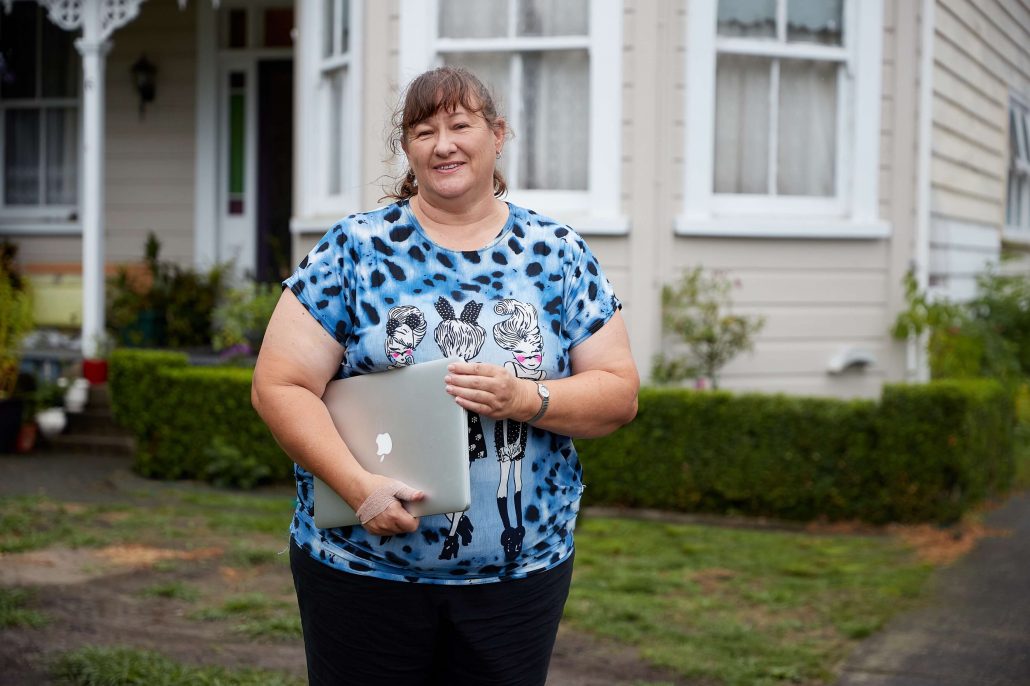 Teena Williams might own one of the older houses in Ngāruawāhia but she is the first to get the latest broadband technology installed in her home.
Mrs Williams' connection through Ultrafast Fibre (UFF) is the first to be carried out by the company in its programme to make high-speed broadband available to a number of smaller towns across Waikato, Bay of Plenty and Taranaki.
Mrs Williams lives in her early 1900s kauri villa with three of her adult children, and for the family group, the latest broadband technology has been eagerly awaited.
"With four adults in the house, we are often all on the internet at the same time, so as you can imagine we have had to battle with quite slow speeds, but I am told that is all about to change," says Mrs Williams.
Mrs Williams and her children are now on a high speed 100/20 Mbps internet plan.
"I am quite a keen online movie watcher myself so being able to do that uninterrupted will be great," she says.
Ngāruawāhia is one of three smaller areas in the central North Island to see the early benefit of the Ultrafast Fibre second stage expansion along with Ōmokoroa and Stratford, however, Mrs Williams' connection in Ngāruawāhia is the first under the network expansion.
The three areas are part of the second wave of fibre installation by Ultrafast Fibre (UFF) which has already successfully completed deployment of a 3,000 kilometre fibre optic network to eight central North Island cities and towns. The second tranche of fibre deployment, of which the three towns are part of, will also include Huntly, Kihikihi, Raglan, Eltham, Inglewood, Waitara, Putāruru, Te Puke, and Katikati.
UFF Chief Executive, William Hamilton says it is great to see the first connection made in the expanded network footprint.
"We know there has been a lot of anticipation in these smaller communities about the arrival of fibre, so to make it a reality in this first home is especially pleasing," he says. "With a free standard residential connection, we are hoping to encourage as many members of our new communities as possible to access the benefits of this great technology".
UFF is proudly 100 per cent Community Trust owned through WEL Networks Ltd and Waipa Networks Ltd.