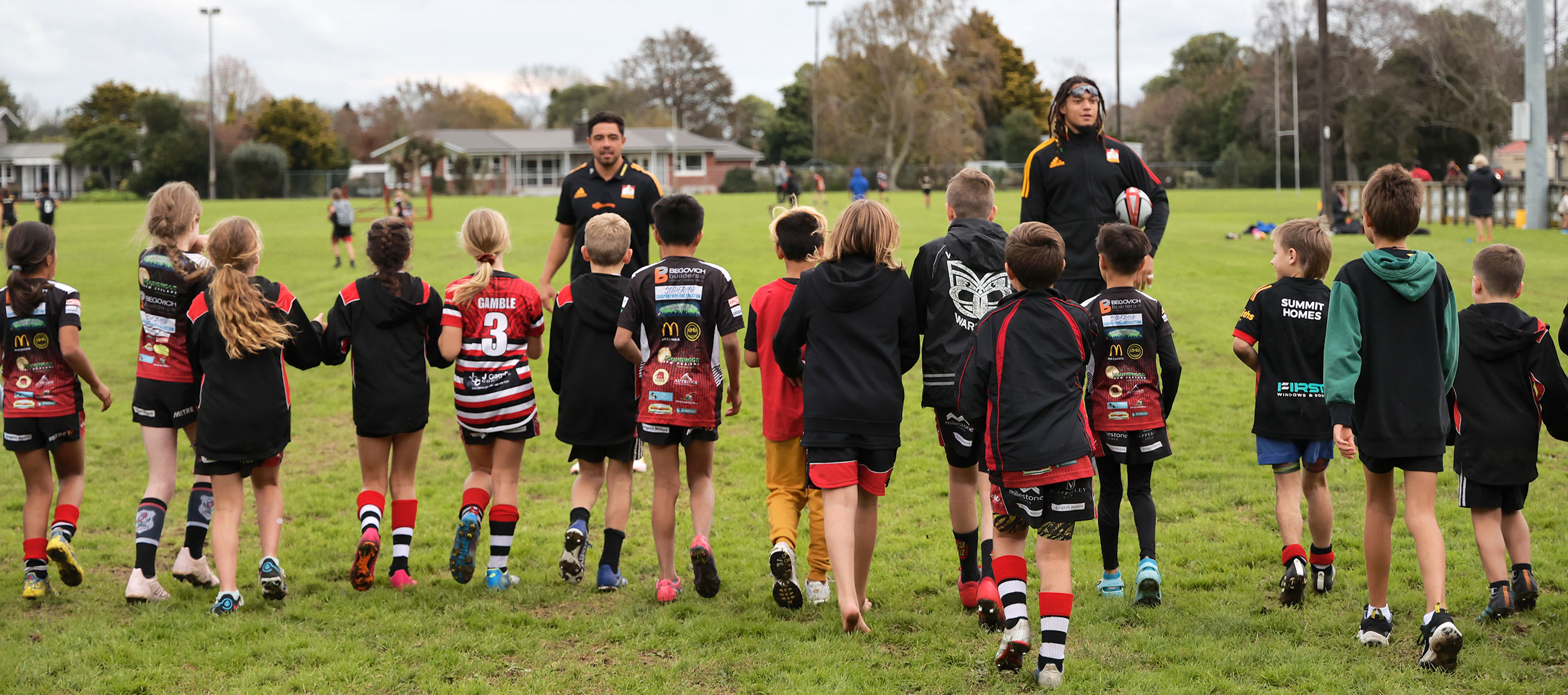 ​​Aspiring rugby stars win a much-anticipated giveaway by Tuatahi First Fibre.​ 
Four Gallagher Chiefs players dropped by United Matamata Sports Club for a day of rugby tips and cherished memories for 200 kids. 
Naitoa Ah Kuoi kickstarted the day, engaging with the kids while awaiting the arrival of his teammates – Anton Lienert-Brown, Pita Gus Sowakula and Shaun Stevenson. 
Naitoa's clever Facetime call with the players, surrounded by the excited grade 10-13 children, created a heartwarming moment.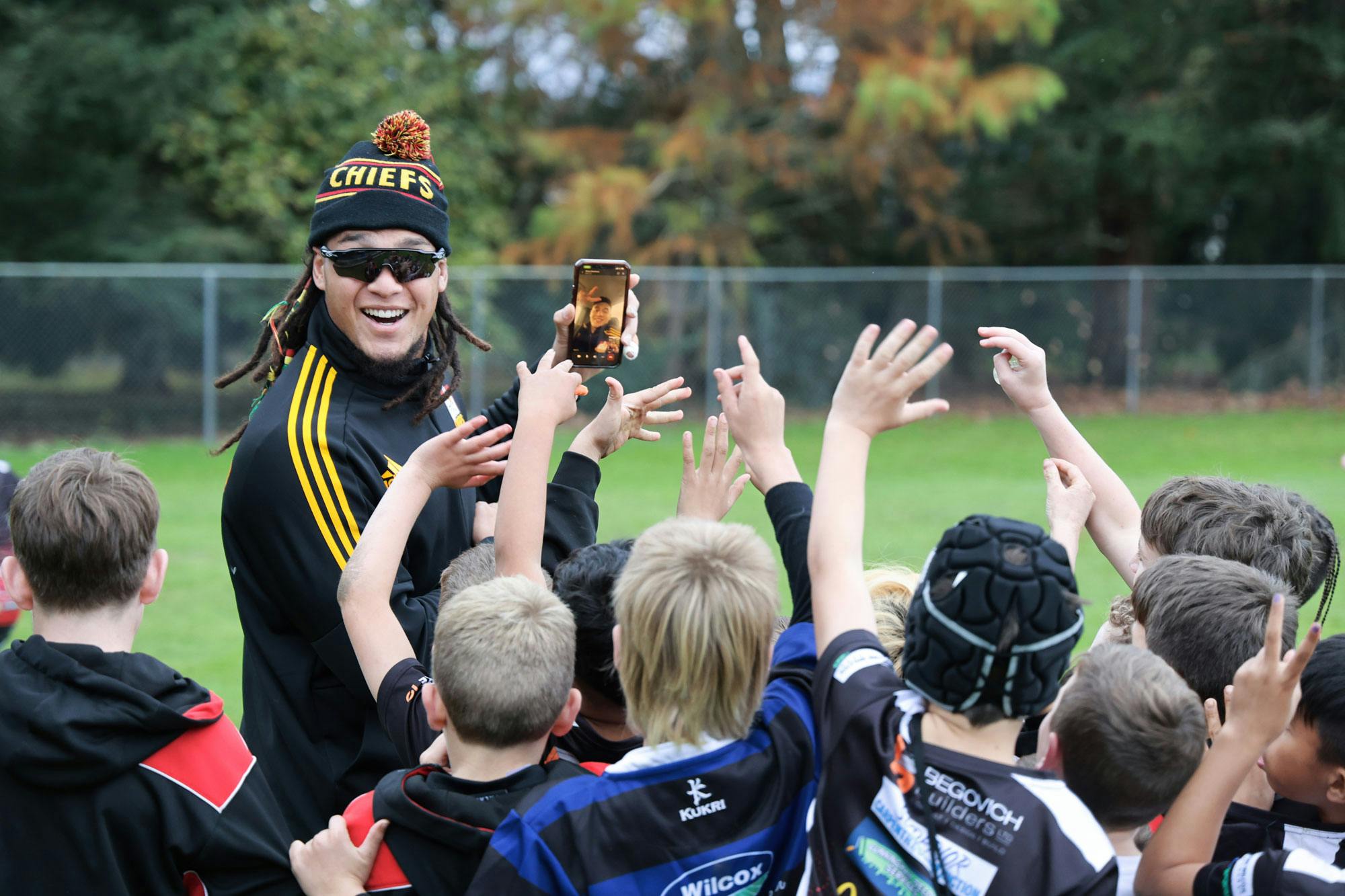 The players wasted no time conducting sessions on passing, kicking and rugby drills, inspiring the young participants with their expertise. 
A friendly competition emerged between Anton and Naitoa, as they offered their hats and jerseys to those who caught the ball on the full.  
Laughter filled the air as the players ended up without their jerseys but happily wearing Tuatahi beanies.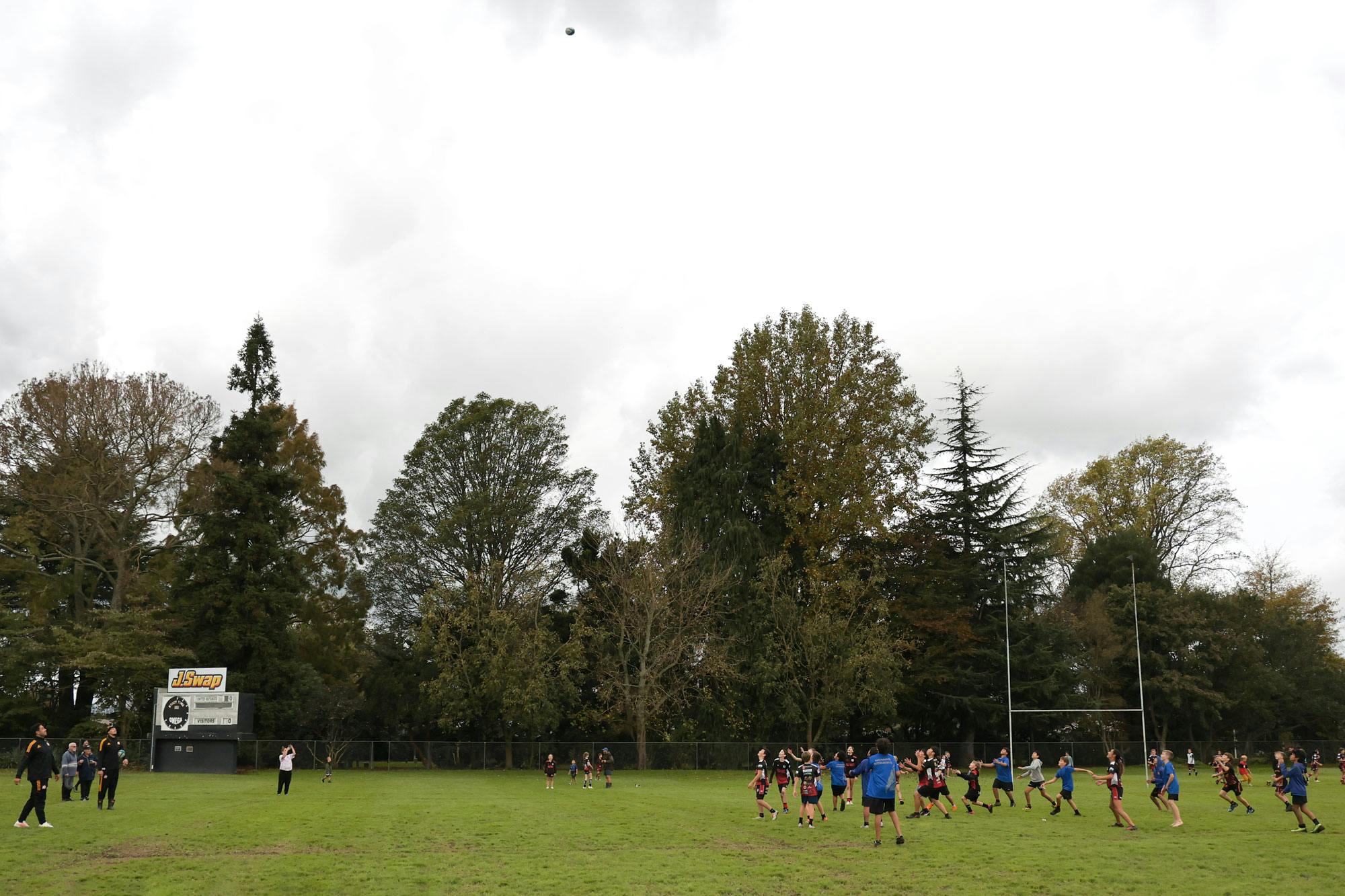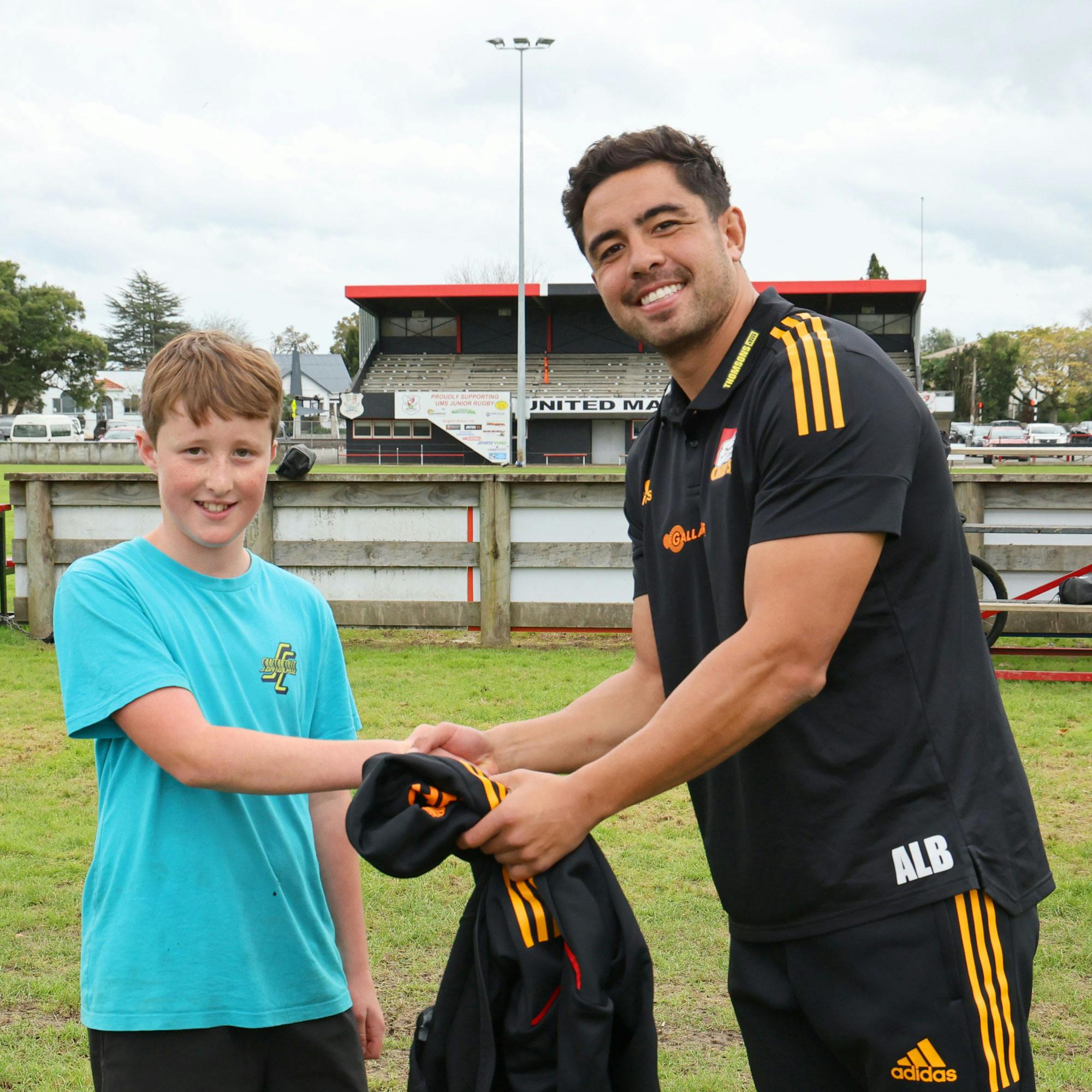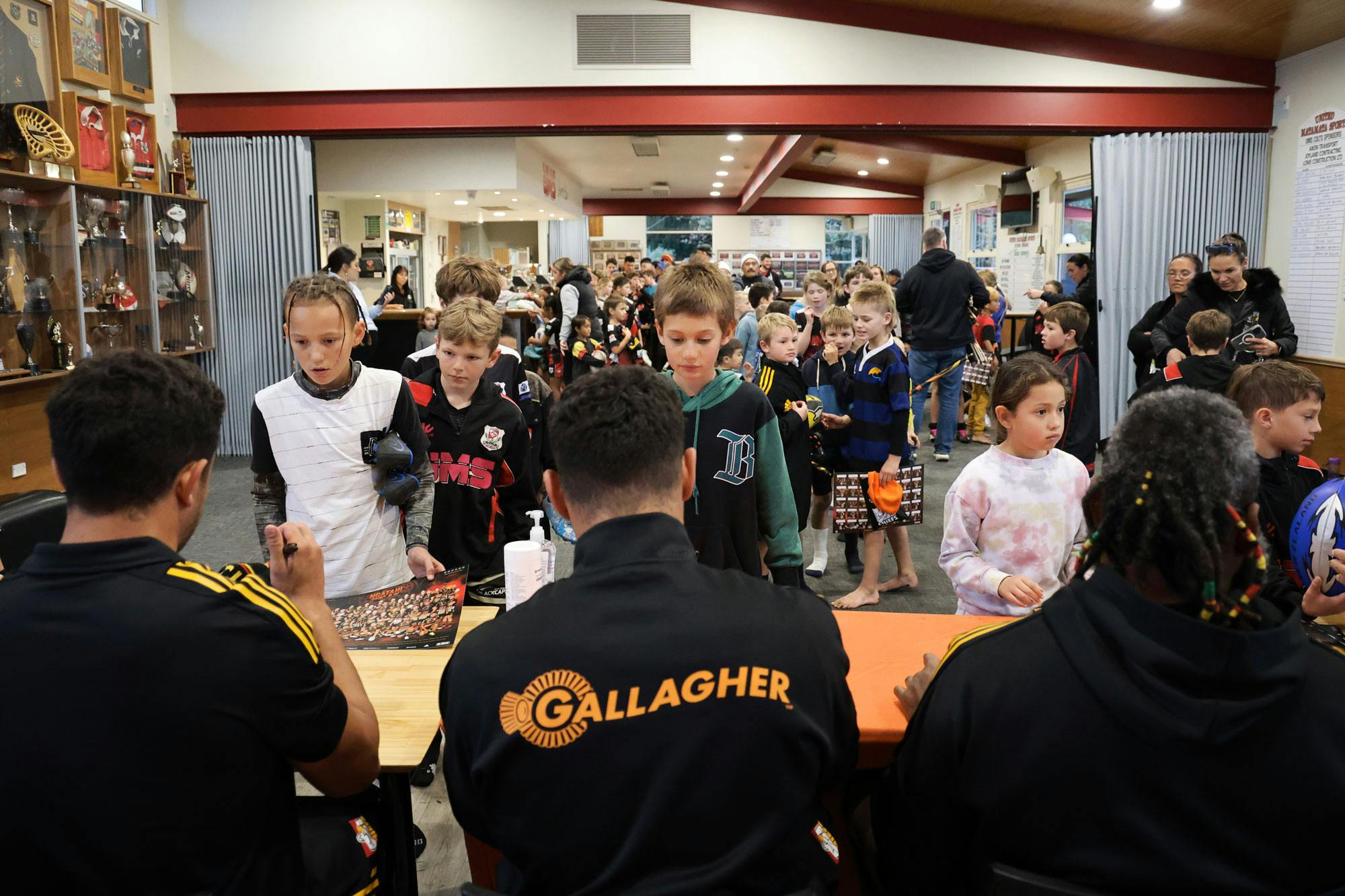 In the clubrooms, the players signed posters, flags and memorabilia, leaving the children with cherished mementos. Some lucky attendees also had the chance to capture a photo with their rugby idols. 
A captivating haka performance by the grade 12 and 13 kids evoked a sense of pride and unity, leaving an indelible mark on the players. 
Tuatahi First Fibre's giveaways, including beanies, stress balls, goody bags, Chiefs posters and flags, brought smiles and excitement.  
Megan Wallace, office manager of United Matamata Sports Club, said: "The kids were absolutely buzzing after Thursday so thank you for an awesome prize pack!" 
The lucky club members also received 50 tickets for an upcoming Gallagher Chiefs game. 
 "We're thrilled to support United Matamata Sports Club in this way. Uniting communities is what it's all about," said John Hanna, Chief Executive of Tuatahi First Fibre. 
"We proudly support these kids and the spirit of grassroots rugby in Waikato."