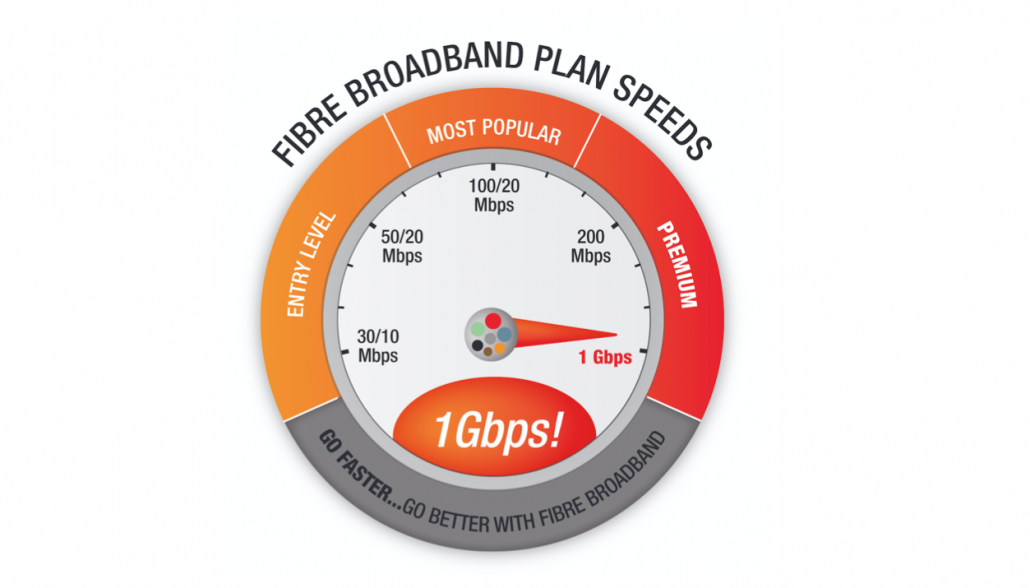 New Zealand has reached a significant digital technology milestone with Gigabit fibre broadband in reach of tens of thousands of Kiwis.
North Island Local Fibre Companies – Ultrafast Fibre Limited and Northpower Fibre – have confirmed their one Gigabit (1Gbps) residential Ultra-Fast Broadband (UFB) product will be available to broadband consumers in their regions from tomorrow, 1 October 2016.
The companies already have some of the highest fibre broadband uptake in New Zealand and expect the Gigabit product to continue driving the widespread adoption of UFB. Retail Service Providers can now sell the Gigabit Fibre plan to all residential customers, offering a premium internet speed that is predicted to become a core speed over the next few years.
Ultrafast Fibre Chief Executive William Hamilton says the locally owned Local Fibre Companies (LFCs) are proud to have led the UFB-wide delivery of the Gigabit broadband opportunity to New Zealanders, and have worked together with Retail Service Providers to allow residents access to truly world-class fibre broadband.
"With this 1Gbps product, via the Government's UFB Initiative, New Zealand joins the global broadband speed elite, alongside the likes of Singapore, Hong Kong and South Korea," Mr Hamilton says.
"Last month we announced our decision to release the 1Gbps product across our fully complete networks, which subsequently proved the catalyst for a launch across the whole of the available UFB network."
Both Ultrafast Fibre and Northpower Fibre have successfully completed the build of their respective UFB networks. When combined, these networks provide fibre access to around 220,000 end user customers across Ultrafast Fibre's Central North Island region including Hamilton, Tauranga, New Plymouth, Whanganui, Hāwera, Cambridge, Tokoroa and Te Awamutu and Northpower Fibre's Whangarei network.
Northpower Fibre Chief Executive Darren Mason says with fibre availability accelerating, many more New Zealanders will be able to take advantage of the range of benefits that UFB provides.
"It is not only the significantly enhanced speed or bandwidth that is a compelling reason to switch to fibre, it's the reliability and consistency of performance of the future-proofed technology as well – along with the experience Gigabit connectivity provides," Mr Mason says.
"We are really looking forward to seeing how our communities, and more broadly New Zealand Inc, continue to innovate and achieve great things, through adopting this exciting new technology."
The 1Gbps product means residential customers will be able to use even more digital devices simultaneously, with much quicker downloading of content such as music and streaming of HD TV and movies, HD/Virtual Reality gaming and applications, and upload of high resolution content.