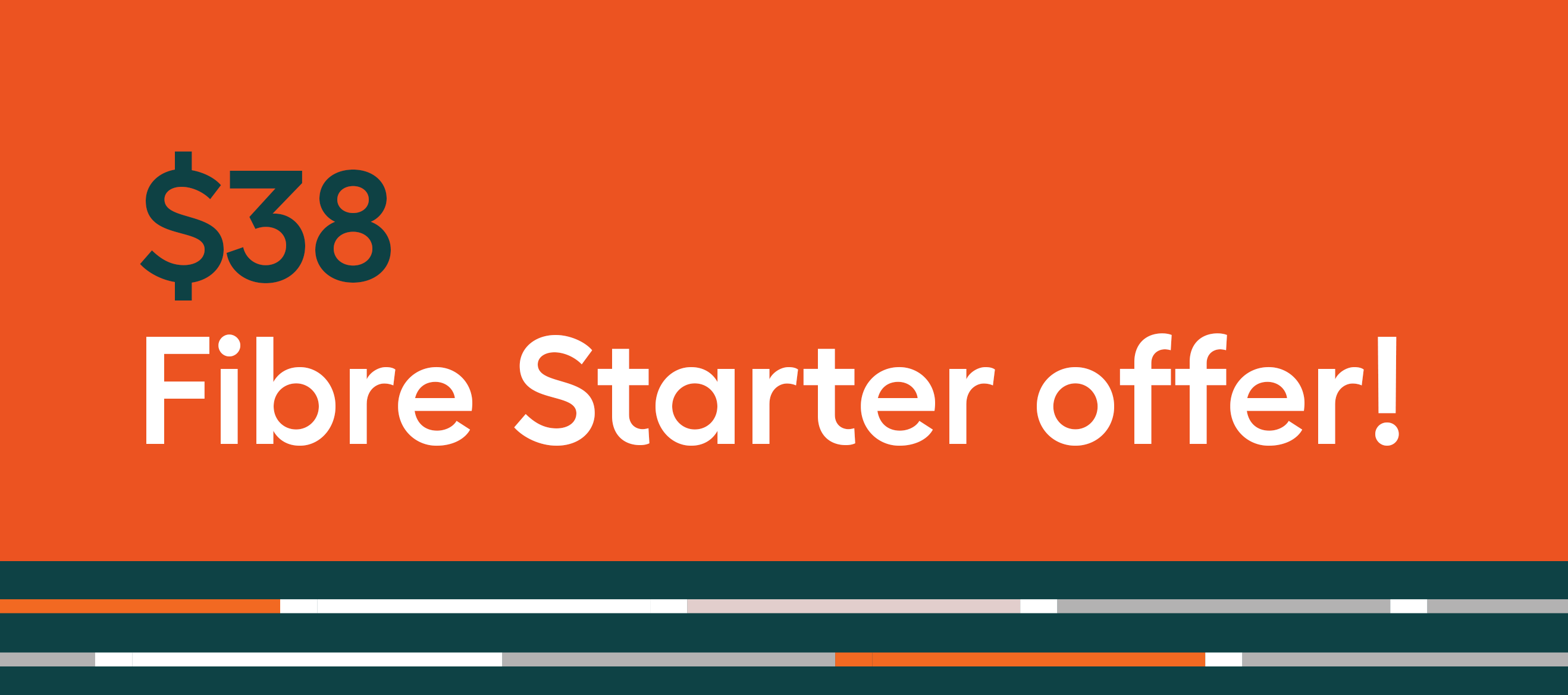 Affordable entry-level product for price-conscious residential consumers.
We are aware that many residential consumers need higher quality broadband but right now are struggling with affordability.  
We are excited to launch Fibre Starter – our new residential, $38 entry-level fibre product, designed to meet the needs of price-conscious residential consumers. 
Details 
$38/month wholesale charge. 
You will be able to pass on the cost benefit to customers.  
The product will deliver a low priority speed of 50Mbps download and 10Mbps upload and a high priority symmetrical speed of 2.5Mbps using a Bitstream 2 Ultra 50/10 2.5/2.5 service template. 
Available to order under our Bitstream 2 Ultra Product Family per our existing Wholesale Services Agreement terms.  
You do not need to sign up to any special terms to participate in this offer. Simply order the product in our RSP Portal from 10 October 2022. 

Got questions or comments? 
Fibre Starter is our new mass market consumer entry-level product under Bitstream 2 Ultra and over time we will evaluate the market response. In time we may boost the Fibre Starter product speed subject to consultation with retailers.     
If you have any questions or comments regarding this new fibre product, please contact your Tuatahi First Fibre Account Manager who will be able to provide you with more details.  
We look forward to working with you to make fibre more affordable than ever, so even more customers can start to enjoy all the benefits of fibre!