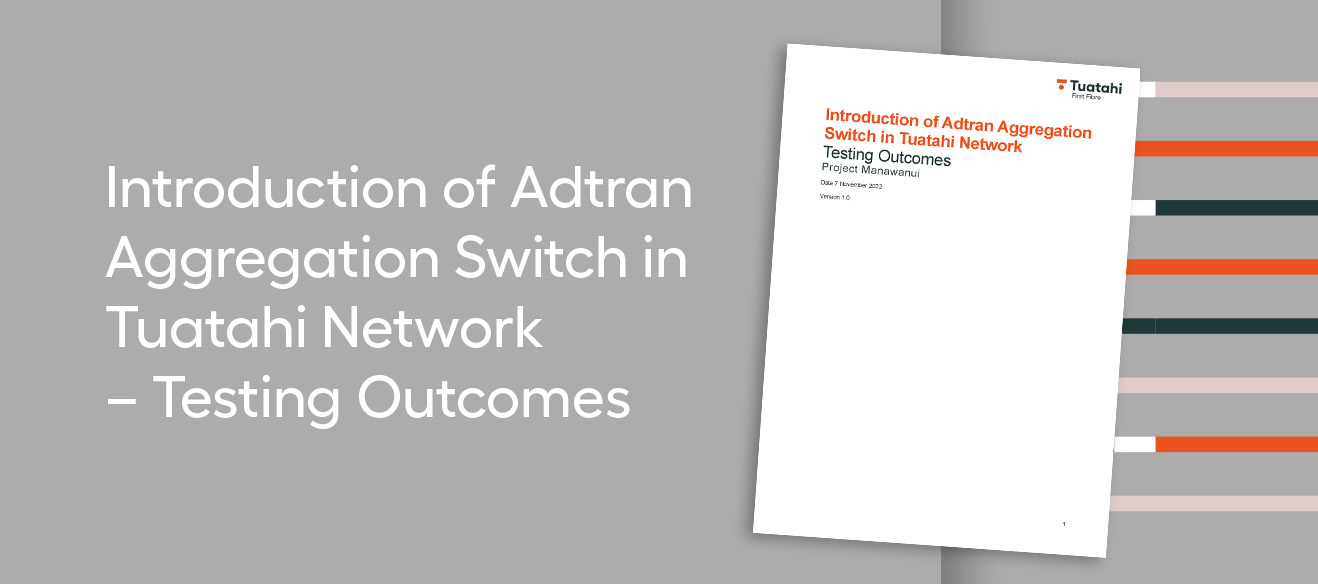 As we continue to test the new Adtran network equipment before implementing it into our network, we have extra resources now available for you to use.
The following documentation is now available on our website in the Knowledge Basket >Technical Support.
Download Testing Outcomes document
If you have a LAG
If you have a Link Aggregation Group (LAG) configured, please ensure you:
have been contacted by Tuatahi First Fibre in relation to the testing requirements
have a confirmed testing timeframe window 
are ready with the required resource at the allocated timeframe.
If you do not have a LAG
Even if you do not have a LAG, we are available to test the Aggregation equipment with you.

If you have questions about testing, please contact our Assure and Process Manager, Claire Gatenby.
Staying informed about the Adtran network equipment rollout 
If you would like more information about the rollout, please email us at manawanui@tuatahifibre.co.nz or contact your Account Manager or Service Delivery Manager.  

We are here to help.
Ngā mihi 
The team at Tuatahi First Fibre