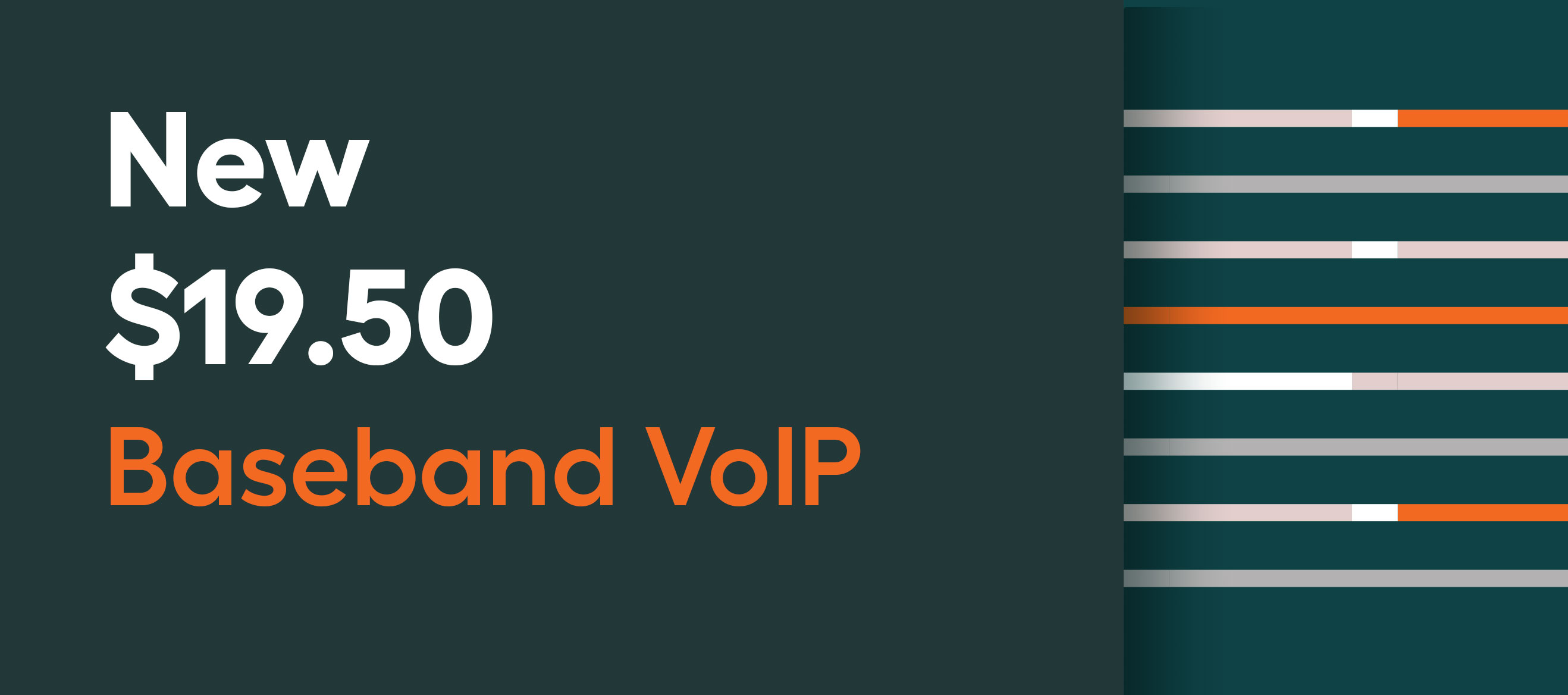 We are pleased to introduce our new Baseband VoIP service as a new option for your voice only customers.
Available soon at only $19.50 per month (*exclusive of GST), we believe this is a valuable product addition to support your migration of customers to fibre.
The details
We recognise that a portion of the late adopter segment simply want the reassurance of their 'landline.' 

Through recent consultation with you, we have aligned our VoIP service specifications to be consistent with other UFB Partners. As a more advanced alternative to ATA voice, Baseband VoIP is:
able to connect to IP devices with Ethernet network connectivity (RJ45) directly onto the ONT UNI port, supporting IP voice services without the need for an RGW
a single OVC High Priority service with a bandwidth set at 128 kbps to support a range of voice speeds
a reliable and efficient solution for your digital voice telephony services. 
How to order
Baseband VoIP will be available to order from 1 July 2023 in the Tuatahi Provisioning Portal under the product family type Baseband UNI.
More information
For further details, refer to:
Contact
If you need further information about this service, please do not hesitate to contact us.

We look forward to working with you to introduce Baseband VoIP to your customers.
Ngā mihi
The team at Tuatahi First Fibre