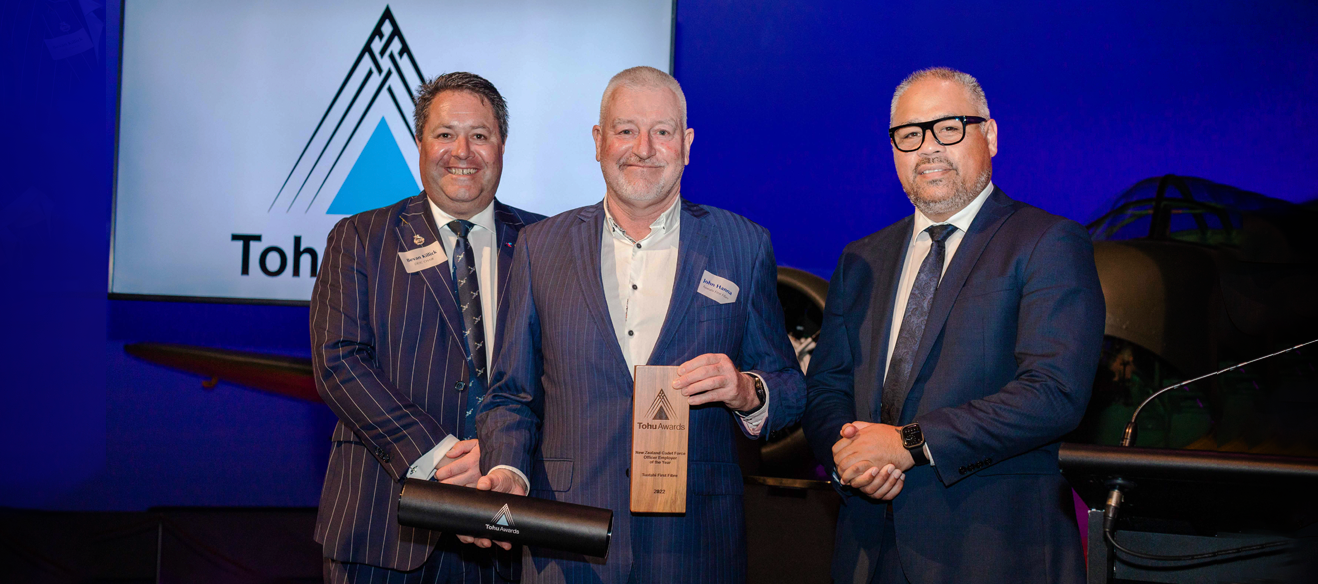 We're honoured to have won the Cadet Forces Employer of the Year award in the Tohu Awards 2022.
Minister of Defence Hon Peeni Henare has recognised outstanding New Zealand Defence Force personnel and the organisations which support them at the annual Tohu Awards run by the Defence Employer Support Council. 
Sub Lieutenant Keegan Greenfield of Training Ship Waikato and Lieutenant Dave Evans of Hamilton City Cadet Unit nominated Tuatahi First Fibre for the award. 
Greenfield is customer innovation lead and Evans is an asset specialist at Tuatahi First Fibre. 
The judges noted that Tuatahi recognises the skills and values of the New Zealand Cadet Forces and has been very supportive in allowing Greenfield and Evans to meet their commitments both at work and as Cadet Unit Commanders. 
Tuatahi provided fundraising opportunities to many cadet units around the North Island including in Whanganui, Taranaki, Waikato and the Bay of Plenty.  
The company offered the Cadets office space for planning meetings and supported staff to attend Cadets professional development opportunities. 
Tuatahi also provides staff with one day of special leave to support volunteer organisations such as the Cadet Forces.  
Tuatahi Chief Executive John Hanna said, "This is a special award for us. We're really proud of Keegan and Dave and all the great work they do in the community with the Cadet Forces." 
"The Cadet Forces foster a spirit of teamwork, excellence and leadership within New Zealand communities and those values align closely with ours at Tuatahi First Fibre," Hanna said. 
The awards are an official acknowledgement of excellent service and ongoing commitment from organisations in the community and members of the Defence Reserve Force, Cadet Force and Limited Service Volunteer Graduates. 
Read the full list of award winners.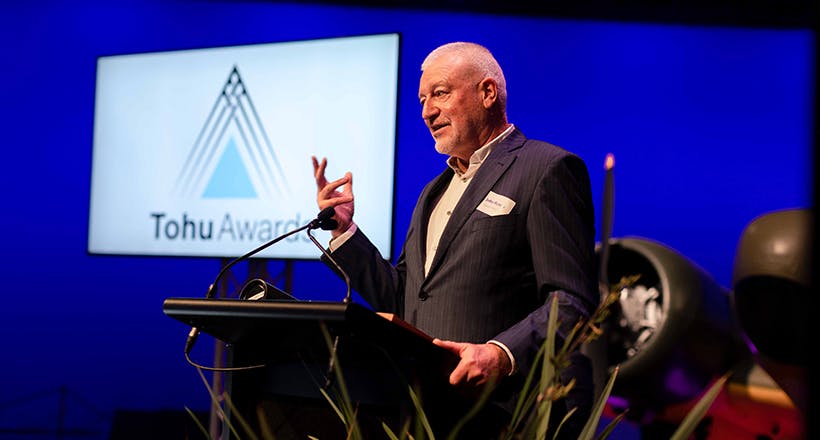 Pictured: Tuatahi First Fibre Chief Executive John Hanna accepts the Cadet Forces Employer of the Year award.
Top photo, pictured left to right: Bevan Killick – Chair, Defence Employer Support Council, John Hanna – Chief Executive, Tuatahi First Fibre and Minister of Defence Hon Peeni Henare.