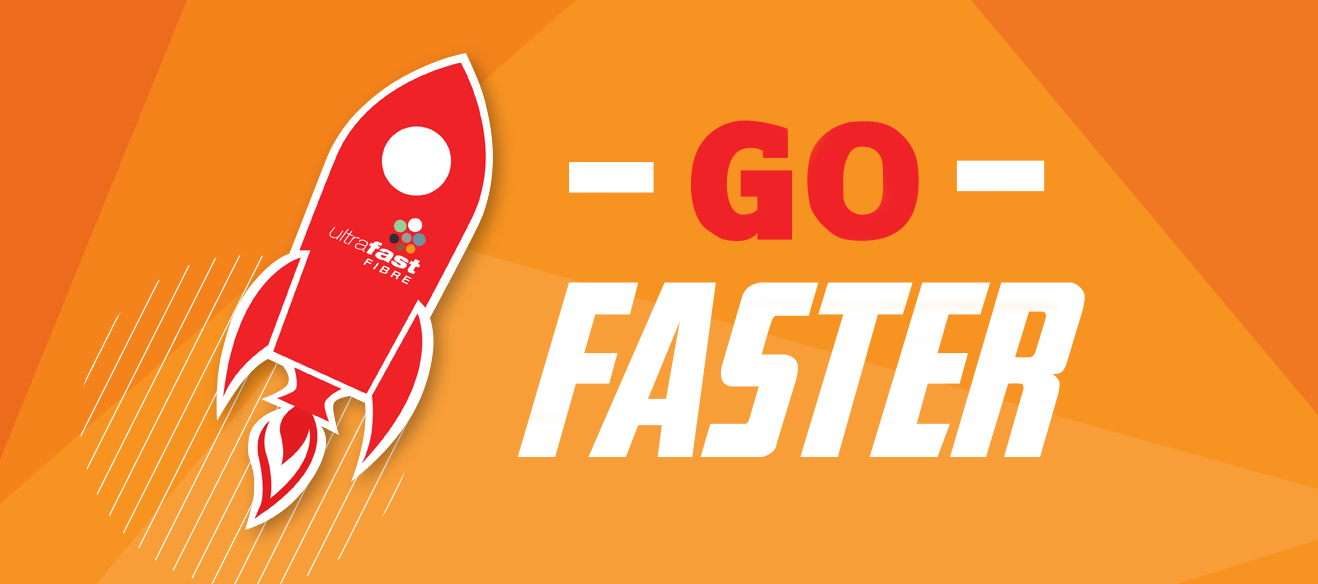 Claims by Chorus that it has the country's top ten cities for 'fast, fixed line broadband' have been questioned by New Zealand's three other Local Fibre Companies.
Chorus' data clearly ignores 120,000 plus fibre broadband users connected in the cities where the ultra-fast broadband network operator is Northpower Fibre (Whangarei), Hamilton-based Ultrafast Fibre or Enable (Christchurch).
Northpower Fibre CEO Darren Mason says, "In our communities around a third – if not more – of families and businesses are now connecting to fibre broadband. We have some of the highest fibre uptake in the country.
"Adding all these connections to the equation in Christchurch, Hamilton, Tauranga, Whanganui, New Plymouth, Tokoroa, Hawera, Cambridge, Te Awamutu and Whangarei would have a dramatic impact on the true top 10 list."
Northpower Fibre's average download connection speed for households and small businesses in Whangarei is 101.9Mbps, over Enable's network in Christchurch it's 101.7Mbps and Ultrafast's average across eight Central North Island towns and cities is 86.5Mbps.
"We congratulate Chorus for having the fastest download speed in Dunedin – they are deserving of that position today," says Enable CEO, Steve Fuller.
"Dunedin was the first town to have 1Gbps services available in New Zealand – but the three of us were the first to launch 1Gbps across our entire networks. We are seeing demand increase all the time for faster and faster fibre broadband services – and we embrace the challenge of taking the lead off Dunedin."
Mr Mason adds, "We're not going to stop at 1Gbps – Northpower Fibre recently completed a live trial with Calix to prove our network is capable of achieving speeds of 10Gig in a business and residential environment."
Ultrafast CEO, William Hamilton says, "Over 80 percent of all new fibre broadband customers on our networks are demanding over 100Mbps speeds and we're talking thousands of new customers each month.
"There are three network providers – intrinsically linked to their local regional communities – that are driving these communities to embrace fibre broadband at a tremendous rate for the economic and social good of our cities.
"Open access fibre networks have changed the telecommunications landscape in New Zealand and consumers deserve to have access to correct data, which is why Northpower Fibre, ourselves and Enable have released these figures today."
The Local Fibre Company top cities for fibre connection download speeds
1 / Whangarei –                  101.9Mbps (Northpower Fibre)
2 / Christchurch –              101.7Mbps (Enable)
3 / Hamilton –                     95.9Mbps (Ultrafast Fibre)
4 / Hāwera –                         87.9Mbps (Ultrafast Fibre)
5 / New Plymouth –           87Mbps (Ultrafast Fibre)
6 / Whanganui –                 83.8Mbps (Ultrafast Fibre)
7 / Cambridge –                  81.6Mbps (Ultrafast Fibre)
8 / Te Awamutu –              80.7Mbps (Ultrafast Fibre)
9 / Tauranga –                      79.3Mbps (Ultrafast Fibre)
10 / Tokoroa –                     75.3Mbps (Ultrafast Fibre)