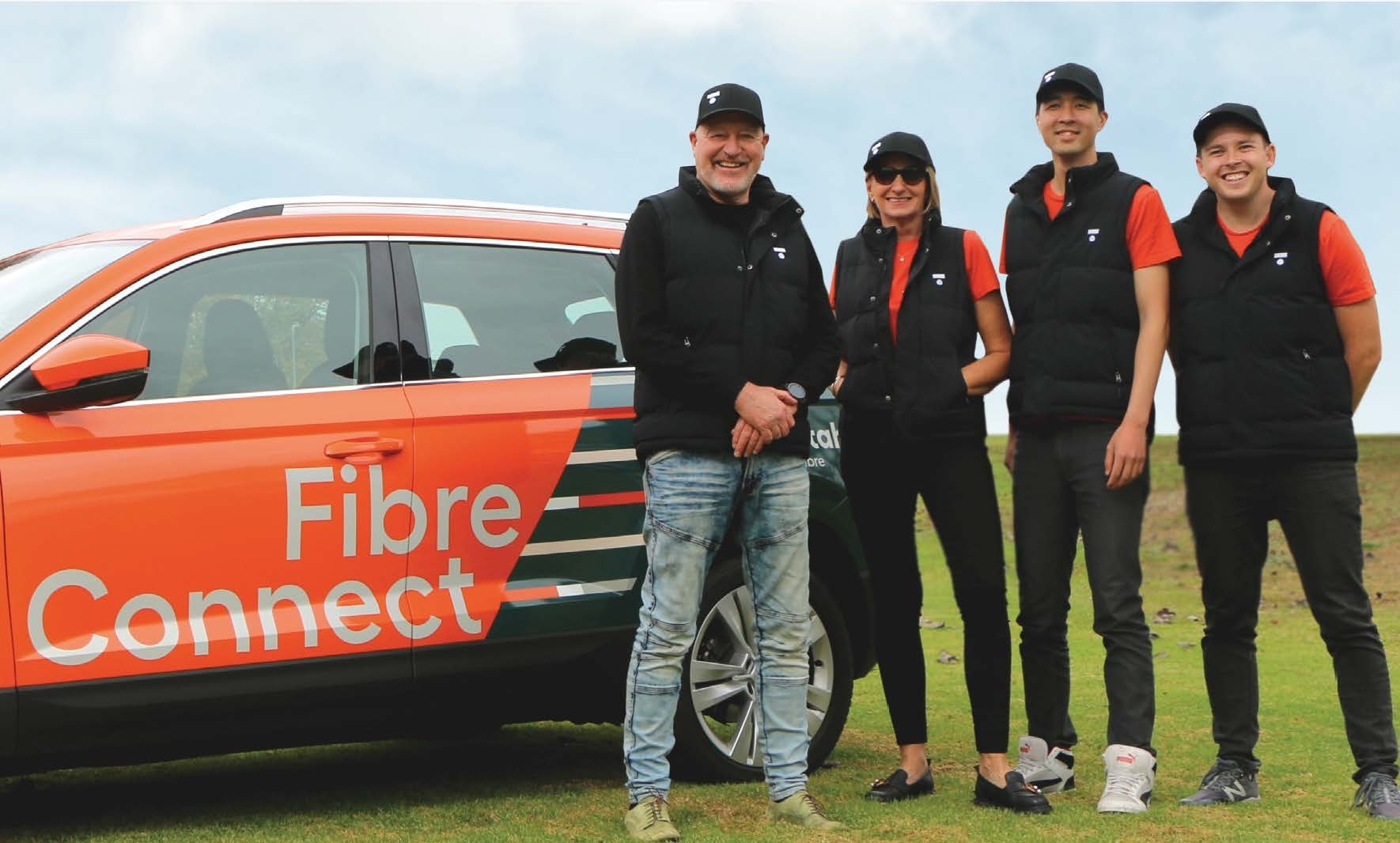 Waikato-based fibre broadband company Tuatahi First Fibre is on a mission to get Cambridge residents to connect better.
Staying connected is now as crucial as having power and water. So quality broadband internet has become a key part of our everyday lives. 
With its faster speed and more reliable connection, fibre broadband means the whole family can stream movies and TV, work from home, and chat or call without interruption.  
The Tuatahi First Fibre network provides households and businesses with the fastest, most reliable broadband connection available, delivering world-class ultra-fast broadband fibre to communities across Waikato, Bay of Plenty, Taranaki and Whanganui.  
More than 70 per cent of homes and businesses in the network are now connected with fibre broadband and Tuatahi First Fibre is aiming to close the gap for the remaining Cambridge addresses.  
If you haven't yet made the move to fibre, now is a great time to do so, and installation is free. Tuatahi First Fibre has made it as simple as possible to connect with fibre by setting up a Fibre Connect team.  
"They're the experts at making it easy – no question is too big or small," Tuatahi First Fibre Chief Executive John Hanna said. 
Fibre Ambassadors Sue Dyke, Mike Watson, Dexter Chow and John Balkwill are in Cambridge now and available to talk with residents about how to improve their internet connection.  
"Our team are excited to talk to Cambridge folk about all the ways that better quality internet can make their life easier, and about how to get connected without hassle," Hanna said. 
From whether the installation of the fibre cables will affect your garden (unlikely!) or if you can keep your landline (yes!) the Fibre Connect team can put all your worries at ease.  
"Our vision is to enable more New Zealanders to tap into all the benefits that fibre brings. We believe high-speed internet has enhanced and revolutionised the way Kiwis communicate, work, play, learn and are entertained online," Hanna said. 
Previously named Ultrafast Fibre Limited, Tuatahi First Fibre is a local fibre company established in 2010 and owned by Igneo Infrastructure Partners. The company provides wholesale fibre to more than fifty retail service providers, who in turn provide ultra-fast internet products to end user customers including households, schools, businesses and healthcare facilities. 
"We're about so much more than deploying fibre. We provide access to a world of information through access to the world's best broadband. We're building better, brighter more connected communities – driving increased productivity, learning, growth and prosperity," Hanna said. 
"We're proud to be supporting Cambridge households and businesses to connect better!" 
Call 0800 463 4273 to speak to one of the Fibre Connect team members.