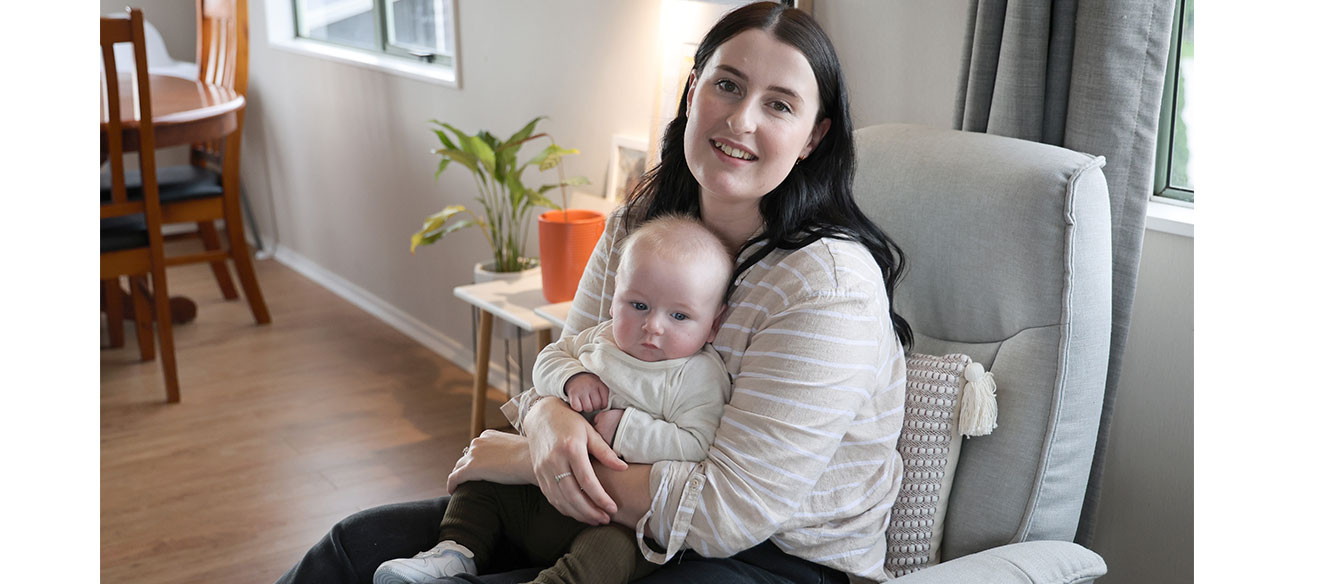 ​​An inside look at how two of our team members are being supported as their families grow.​
In a display of commitment to gender equity and unwavering support for working parents, Tuatahi First Fibre has implemented a progressive parental policy effective from 1 April.  
The new policy aims to alleviate financial challenges and enhance work-life balance during the transformative life stage of raising children.  
Tuatahi chief executive John Hanna said, "At Tuatahi First Fibre, we believe in empowering our employees to thrive both personally and professionally."  
"Our new parental policy reflects our commitment to creating a supportive work environment where working parents can excel in their roles while balancing the joys and responsibilities of parenthood."
"By providing comprehensive benefits and flexible options, we aim to set a new standard for parental support in the industry." 
Tuatahi is proud to have registered the policy on The New Zealand Parental Leave Register at GoCrayon.com. 
Tuatahi's chief people and sustainability officer, Nick Ollington, said, "Registering a parental leave policy on GoCrayon.com is a powerful demonstration of our commitment to supporting and empowering our employees throughout their journey of parenthood."
Two employees, Raychel Sumner and Tony Seddon, shared their experiences and highlighted the positive impact of the policy on their lives. 
Raychel Sumner, a senior information administrator within the Build team, said the policy was significant in alleviating financial burdens.  
Raychel is currently on parental leave with her baby Henry, who was born on Christmas Day. She and her partner Nick also have a two-year-old daughter, Elaina.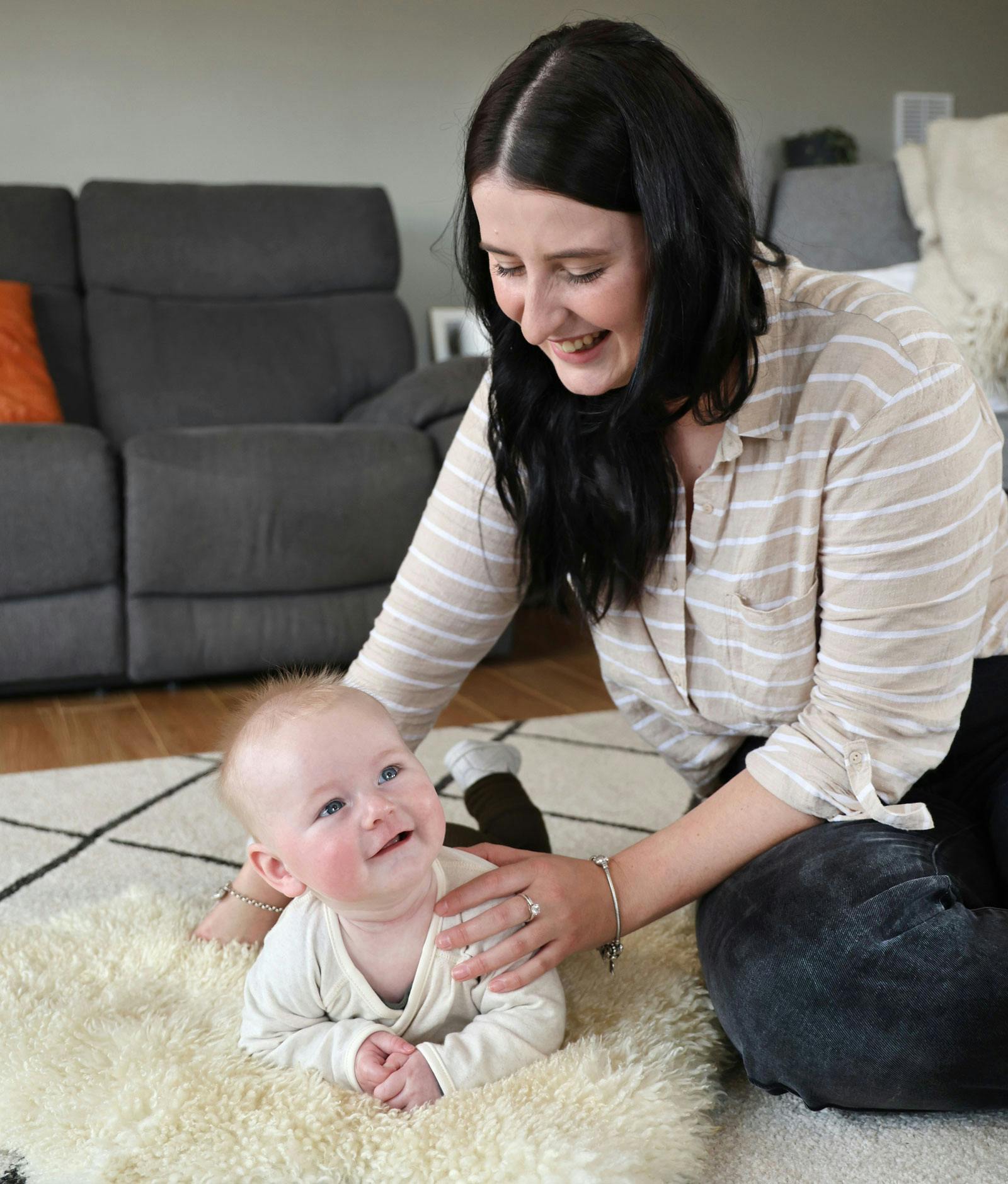 Pictured: Raychel Sumner and her son, Henry (5 months).
"When I found out about this policy, it was truly the best news ever," she said.  
"It relieved a considerable financial weight, especially considering the responsibilities of home ownership, the rising cost of living, and the expenses associated with raising two growing children. It's one less thing to worry about while taking care of our little ones." 
One of the policy's key benefits that Raychel found particularly valuable is the ability to return to work part-time while receiving 100 per cent of her regular pay for three months.  
"This provision offers an excellent opportunity to ease back into work without experiencing an immediate financial impact," she said.  
This flexibility allows her to spend more quality time with her children and provides a much-needed break from daycare. 
Tony Seddon, a regional manager based in the Bay of Plenty, also shared his insights on the policy's impact. For Tony and his wife Liz, having additional time to devote to their oldest son, Benjamin (2) during the arrival of their new daughter, Ella, has been paramount.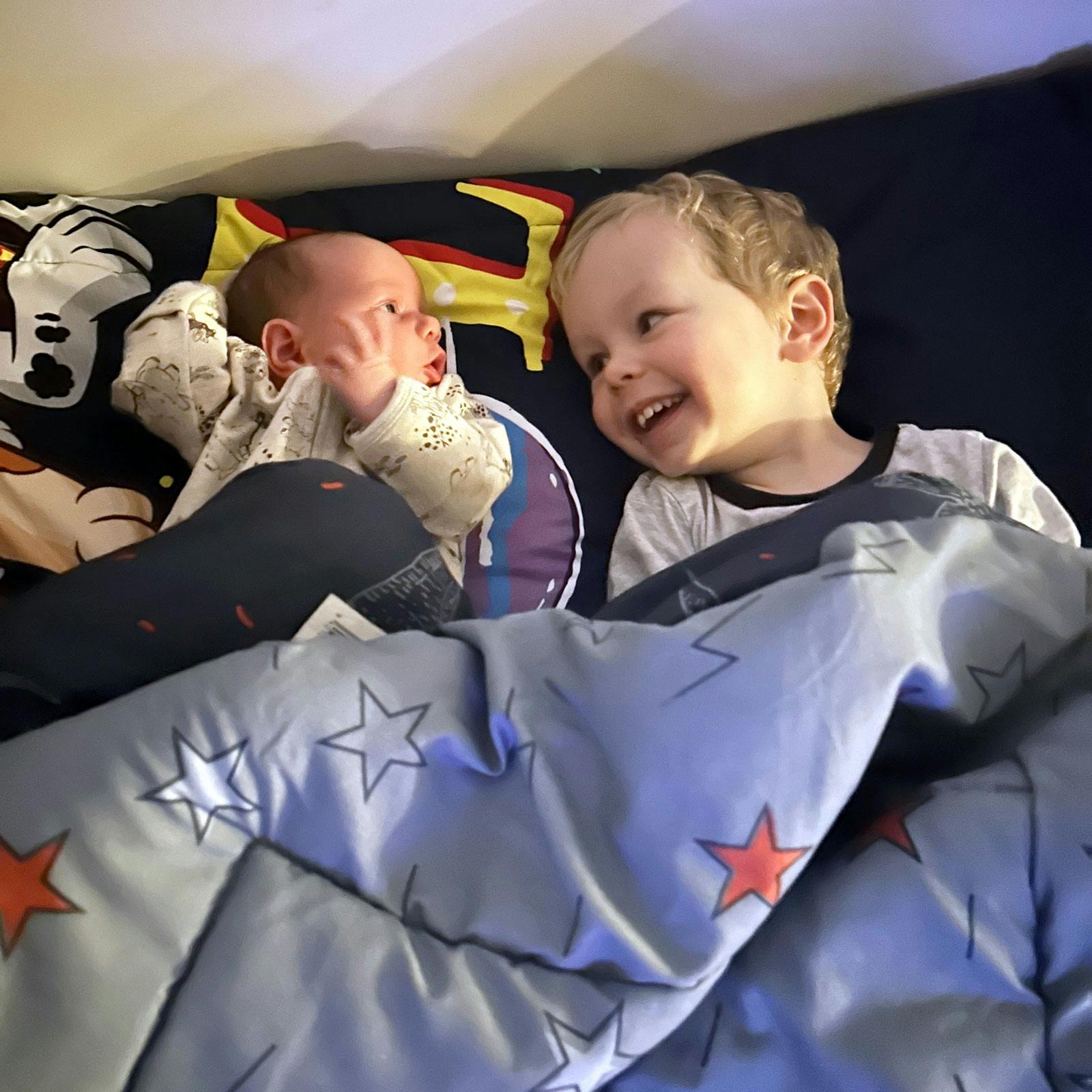 Pictured: Ella (4 weeks) and Benjamin Seddon (2 ).
"Our aim is to ensure that Benjamin doesn't feel left out now that he has to share Mum and Dad's attention," Tony said.  
"Having that extra time to spend with him has been tremendously valuable." 
Tuatahi First Fibre's parental policy goes beyond providing financial support. It serves as a testament to the company's genuine care for its working parents, prioritising their work-life balance and offering incentives for a smooth return to work.  
"The introduction of this policy demonstrates our company's deep concern for our working parents," Raychel said. 
The policy has had a significant impact on employee morale and retention, with Tony highlighting the unwavering support he received from his colleagues.  
"My team has been exceptional, taking the initiative and assuming leadership responsibilities during my absence, ensuring the seamless continuation of our operations," he said.  
"Their support has been instrumental in making me feel fully supported." 
Both Raychel and Tony wholeheartedly recommend Tuatahi First Fibre to other working parents seeking a supportive work environment.  
The company's flexibility, understanding of children's needs, and remote work options make it an ideal workplace for expectant parents.  
"This policy is the icing on the cake for expectant parents!" Raychel said. 
The new Tuatahi First Fibre parental policy 
Secondary carers are entitled to four weeks paid leave for each birth. 
Primary carers are entitled to: 
a top-up of the Government paid parental leave contribution to 100 per cent of normal earnings (base salary) for 26 weeks  
an increase in KiwiSaver employer contributions to 6 per cent (normally 3 per cent) following return to work for a period equal to the duration of extended unpaid parental leave taken (up to 26 weeks) 
the ability to return to work after parental leave part-time at 80 per cent of regular hours but paid 100 per cent of pay for three months.