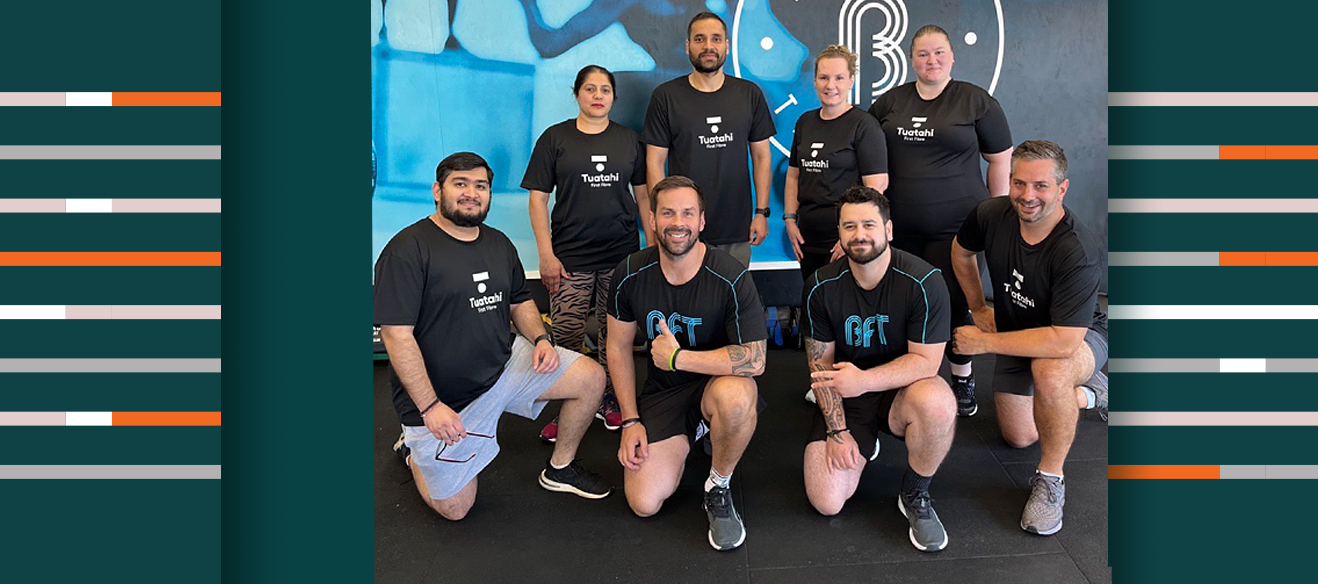 Eight Tuatahi team members are sweating it out in an inspiring wellbeing initiative.
Tuatahi First Fibre has a team competing in the BFT Hamilton CBD Corporate Challenge. 
Over a period of two months the team members are working out with tailored body fit training plans, regular body scans and nutrition plans.   
Tuatahi has incentivised the team members on their wellness journey by meeting the costs of the entry fee, funding their heart rate monitors, and providing awesome Tuatahi training t-shirts. 
People and culture advisor Brieana Coulter said the wellbeing of people is the top priority at Tuatahi.  
"We offer not only a great place to work with great people but also multiple benefits. Some of these are an annual wellbeing subsidy, two days of wellbeing leave per year and free medical insurance," Coulter said. 
Up for grabs in the Corporate Challenge are a trip to Queenstown and a $10,000 cash prize. 
Tuatahi finance business partner Zac Parton said, "the team will absolutely come out fitter, leaner and much, much stronger than going in… just in time for the silly season!"