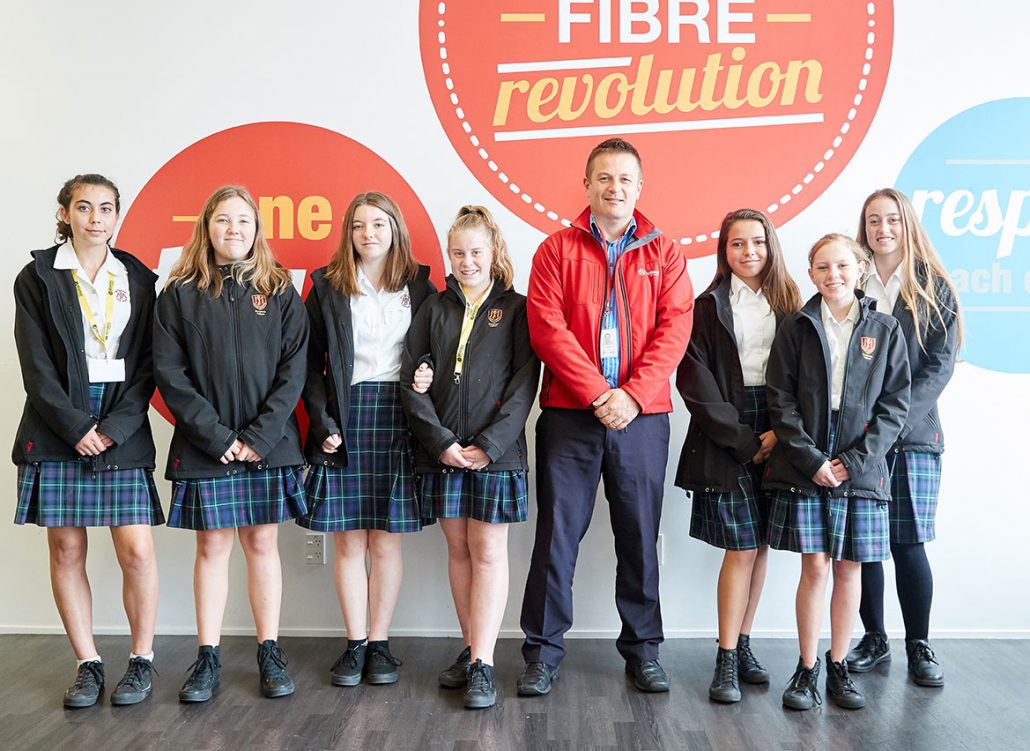 Hamilton based Ultrafast Fibre recently hosted a technology open day for girls from Matamata College, a day aimed at providing experience for young women who maybe considering careers in technology.
The experience is part of a national programme known as ShadowTech Day. The girls spent time with Ultrafast Fibre staff getting an understanding of the company, what it does and the sorts of jobs that are carried out.
Ultrafast Fibre has about 160 staff with 40 per cent of these female employees. The company is responsible for the provision of fibre broadband technology in Waikato, Bay of Plenty, Taranaki and Whanganui.
A total of seven girls from Matamata College attended the day.
Suzette Muller, Associate Project Manager at Ultrafast Fibre, looked after two of the students during the day. She said she put herself forward as a tangible way of helping encourage more women into technology industries. "I found the students excited to visit a technology company and they were surprised at how interesting the work actually was. They had a pre-conceived idea that the company would consist of IT gurus and engineers, but found there are a range of other career opportunities they didn't previously consider."