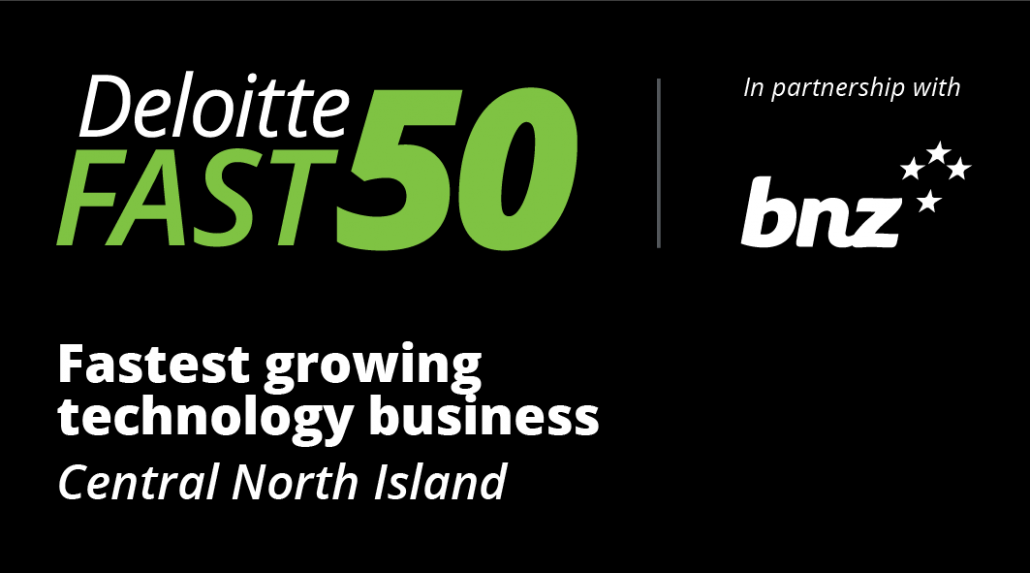 Hamilton based Ultrafast Fibre has lived up to its name by once again taking out the title of the fastest growing technology company in the Central North Island. This is the third year in a row that Ultrafast Fibre has won this Deloitte Fast 50 category.
Deloitte has just announced the regional winners which will now be part of the national Fast 50 to be announced in early November.
Ultrafast Fibre Chief Executive, William Hamilton, says the award is great recognition for the team of people behind Ultrafast Fibre who've been responsible for the exceptional growth.
"To win this award once was tremendous, but to make this happen three years in a row is an outstanding achievement by an outstanding group of people," says Mr Hamilton.
The growth is continuing for Ultrafast Fibre with work starting on laying fibre cable to the second group of towns and communities across the Central North Island (known as UFB2). In the past few days work has started in Stratford, Ōmokoroa and Ngāruawāhia. The second wave of fibre installation will also include Huntly, Kihikihi, Raglan, Eltham, Inglewood, Waitara, Putāruru, Te Puke, and Katikati, which collectively will grow the Ultrafast Fibre network to 230,000 end user premises able to connect.
Ultrafast Fibre (UFF) has already successfully completed deployment of a 3,000 kilometre fibre optic network to eight central North Island cities and towns. The demand for this fibre is continuing to accelerate with the company closing in on nearly 100,000 connections across Waikato, Bay of Plenty, Taranaki and Whanganui.
Mr Hamilton says while it is great for Ultrafast Fibre to win this Deloitte Fast 50 award, the real prize is being able to get more and more people connected to first-world technology infrastructure.
Last month, a third wave of UFB expansion to a further fifteen areas in Bay of Plenty, Waikato and Taranaki were awarded to UFF in a closed tender process run through Crown Infrastructure Partners (formerly Crown Fibre Holdings).
This third wave of extended footprint for UFF will reach a further 4,500 homes and businesses over the next few years – and is a logical extension to many of the areas where UFF is currently working or planning fibre installation. These additional locations will be connected alongside or shortly following the second wave of connections.
UFF is 100 per cent Community Trust owned through WEL Networks Ltd and Waipa Networks Ltd.