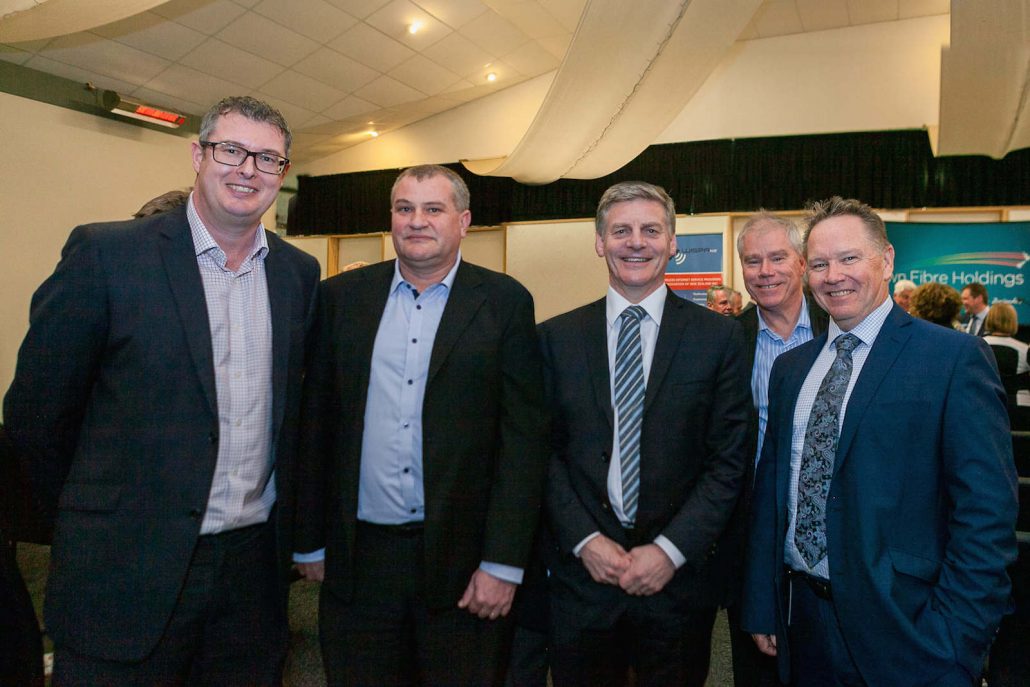 Ultrafast Fibre (UFF) has today welcomed the announcement from Rt Hon Prime Minister Bill English awarding them the Ultra-fast Broadband (UFB) contract for a further 15 communities across the central North Island.
The increased UFF footprint – expanding to reach around 4,500 additional premises – will extend fibre laying work nearby the current or planned future network.
News of the new contracts were released by the Minister in Hamilton today as part of a nationwide announcement. The new areas will increase the reach of the UFB initiative through the Government's Crown Fibre Holdings agency in joint ventures with providers such as UFF.
UFF has already successfully completed deployment of a 3,000 kilometre fibre optic network to eight central North Island cities and towns under the first tranche of the Ultra-fast Broadband initiative.
UFF Chief Executive, William Hamilton says the further expanded network footprint – reaching the additional 4,500 homes and businesses over the next few years – is a logical extension to many of the areas where UFF is currently working or planning fibre installation.
"We know these smaller communities will be delighted to hear they are to be included in the programme for high speed broadband delivery in the near future. The build programme is likely to extend over the next few years, but it does mean these communities can plan with certainty now that they will be included," says Mr Hamilton.
The fifteen additional areas across the Bay of Plenty, Waikato and Taranaki were awarded to UFF in a closed tender process run through Crown Fibre Holdings.
The extended UFF areas cover Ōmokoroa, Matapihi and Aongatete in the Bay of Plenty; Tamahere/Matangi/Tauwhare Pa, Cambridge North, Hautapu, Tauwhare, Kihikihi, Templeview, Te Kōwhai, Rotokauri, Tirau and Parkdale in Waikato; and The Mercade and Brixton in Taranaki.
UFF is proudly 100 per cent locally-owned through WEL Networks Ltd. and Waipa Networks Ltd.
Photo left to right:
Ultrafast Fibre Chief Marketing Officer Richard Riley
Ultrafast Fibre GM Build & Provisioning Lyndon Templeton
Rt Hon Prime Minister Bill English
Ultrafast Fibre Chief Financial Officer Paul Mens
Ultrafast Fibre Chief Executive William Hamilton