We are scheduled to start extending our fibre network into your region
Over the next few months our network build will commence and you will soon have access to New Zealand's fastest broadband connection.†
To find out if your address is included, refer to the area maps below.
Secure your fibre installation while we're still working in your area
Did you know that you can get ahead of the queue and avoid delays by booking a Get Fibre Ready Pre-installation? This means that we will install fibre from the street to your home at the same time as we are completing our fibre network.
To find out more about the build and the installation process, see our FAQs 
Secure your fibre installation here
Fibre network build schedule
The network extension for Welcome Bay, Tauranga is due to start January 2023 and will be completed by February 2023. For more detailed timing, please refer below.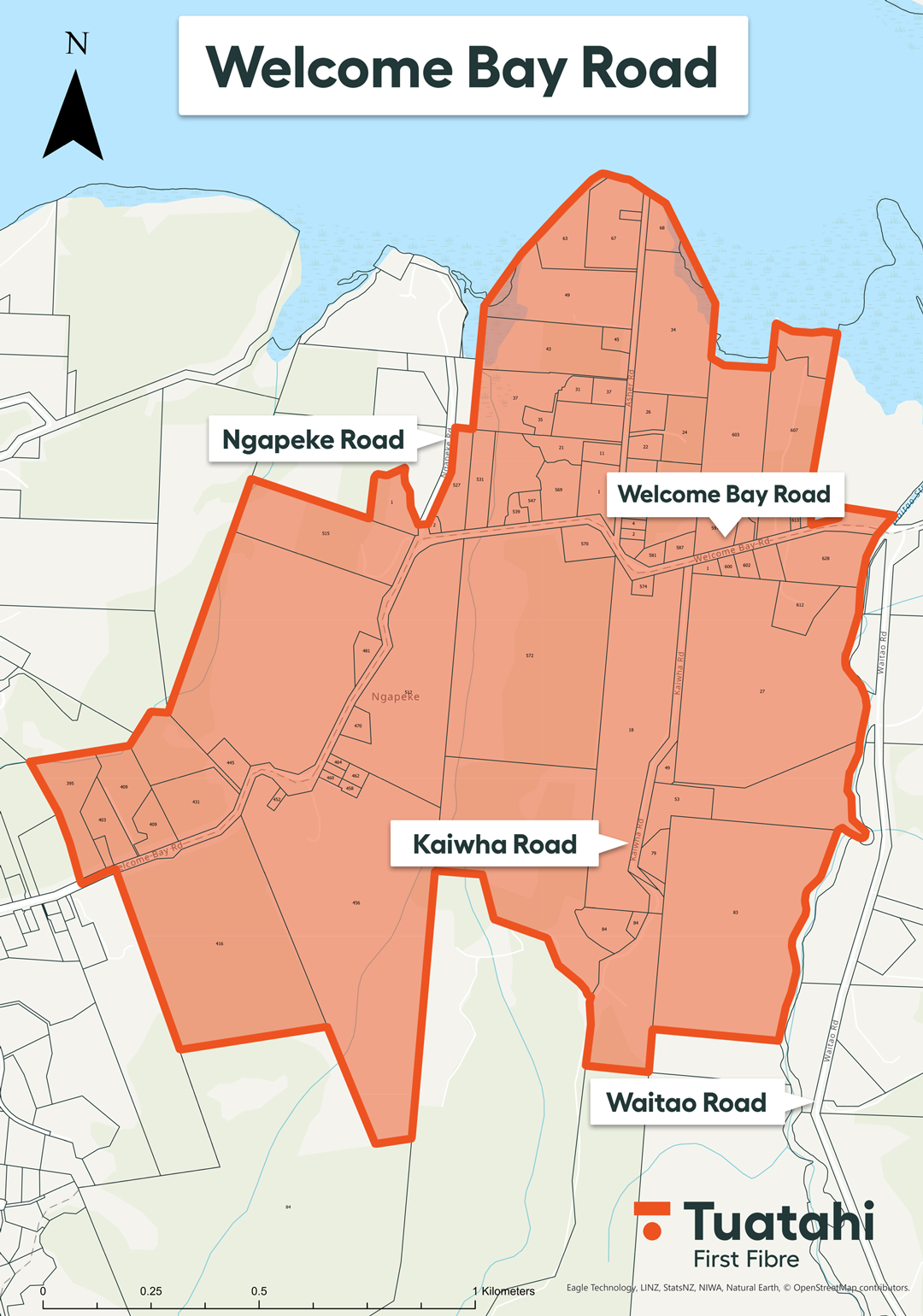 Welcome Bay, Tauranga
Network build:
9 January 2023 – 28 February 2023
Free installation:
Book your Get Fibre Ready Pre-installation by 28 February 2023*.
Order fibre:
You will be able to place an order for a fibre plan with your preferred internet service provider from 1 April 2023.
†For more information visit fibre performance.
*Charges may apply for driveways greater than 200 meters for the additional network equipment required to complete your fibre connection. For standard free installation terms and conditions visit free install. Dates are subject to change.